Amazon
x
= independently organized TED event
Theme: Quality of life for all species
Manaus, Brazil
November 6th, 2010
Watch video from the event
Please install flash player to see this video.
View photos from the event on Flickr
About this event
The TEDx Amazon is a nonprofit conference bringing together more than 50 thinkers of knowledge areas as diverse as art and technology, science and business, to talk about their best ideas in talks lasting 5 or 15 minutes. The theme of this inaugural event will be: Quality of life for all species on the planet. The TEDx Amazon will happen on November 6 and 7, 2010 and will be free of charge. This will be the first TEDx event with two days duration.
Confirmed Speakers
João Felipe Scarpellini
was born with a habit of saving the world. At age 13, he wrote his first social project. The adults didn't taken him seriously, of course. Today at age 24, he is dedicated to take teens seriously.
Edgard Gouveia Jr.
is an architect specialized in bioarchitecture and intuitive technology and has a post-degree in cooperative games. Founder of Elos Institute and Warriors Without Weapons program, he is at the tip of applied research on how to change the world.

Zé Cláudio Ribeiro


lives in the Maraba, in Para, producing nuts in a sustainable way and resisting the construction boom in the Amazon, and the pressure to bring down these impressive trees. He has received several death threats.

André Baniwa


is a Baniwa Indian, from northwest Amazon. According to anthropologist Eduardo Viveiros de Castro, he is "a very lucid and serene person, and also brilliant." He is currently vice-mayor of São Gabriel da Cachoeira, in Amazon.
Diana Whitten
is the director of the documentary "Vessel", which tells the story of a guerrilla group in favor of abortion rights, whose strategy is to moor a boat next to countries that prohibit abortion and offer the procedure in international waters.

Suely Carvalho


delivers babies. Not only she does, but she teaches women from all over Brazil to do it with her project Cais do Parto, dedicated to the first of all rights: the right to be born well.
Nelida Silva
is a Peruvian dancer who migrated to New York and became an world urban girl. But she kept a dream: to be the patron of the fiesta of her small village in the Andes. One day she realized that dream.

Leinad Carbogim


is a sociologist, who, believing that "life is too short to be small," moved to the small village of Icapuí, Ceará, and there has woven a "web of sustainability," which transformed the lives of all its inhabitants, human or otherwise.
André Abujamra
is a nerd musician from São Paulo, a veteran of the bands Os Mulheres Negras and Karnak. His multicultural arrangements and nonsense lyrics are full of unexpected insights, as "pay attention to things that do not draw attention."
Rafael Kenski
is the former editor of Superinteressante and pioneer in Brazil in the Alternate Reality Games, the huge collaborative games that blend fiction and reality. He just came back filled with news from a postgraduate degree in information systems at the London School of Economics.
Zach Liberman
defines himself as an artist, researcher and hacker dedicated to exploring new ways to play and express himself. Militant of open source and free software, he transits among art, technology and activism without getting lost.

José Roberto Fonseca


is an engineer who arrived at Baixas, one of the poorest neighborhoods of São José da Tapera, one of the poorest cities in Alagoas, which is one of the poorest states of Brazil. What he saw there was an opportunity to generate wealth from the riches of the place.
Enrique Leff
is a Mexican economist of the UN dedicated to understanding the role of education in the transition from a technological and economic logic to another, with environmental principles.
Stef Van Dongen
Dutchman Stef created Enviu an incubator for entrepreneurs under 35 years old that create sustainable businesses. Enviu's project that most reverberated around the world was a nightclub in which the dance steps of the public generate energy.
Demos Helsinki
is a Finnish independent think tank engaged in creating a new model of democracy. It published a manifesto which advocates the adoption of a "politics of happiness": a new kind of government devoted to making people happier.
Bernardo Toro
is a multidisciplinary thinker from Colombia, and he's dedicated to rethinking education in the 21st century. Toro believes that there is no democracy without a quality education, which enables the child to understand the surrounding context.
André Soares
when he was younger, he traveled 50 countries with no money in his pocket.The pilgrimage took him to Australia, where he met the concept of "permaculture" the culture of permanence. After living in a slum of Brasilia, he bought a degraded land in Pirenopolis, Goiás, and turned it into a research center to find a new way to live in the world.

Thiago Vinicius


only 20 years old, this boy from the outskirts became a banker. He was part of the group that created the Community Bank Sampaio Union, at Jardim Maria Sampaio neighborhood, São Paulo, which provides micro-credit and prints its own currency, the "sampaio".
Julio Villanueva Chang
in 2002, Chang was a Peruvian journalist startup in a peripheral country,Peru, without money or important friends. He then decided to create a sophisticated, intelligent and independent magazine: the Etiqueta Negra (Black Label), today admired by writers worldwide.

Paulo Arruda


brazilian pioneer of molecular biology, was among the scientists who coordinated the project of sequencing the genes of the bacteria Xyllela fastidiosa, the first brazilian research to merit the cover of the prestigious scientific journal Nature. Afterwards he coordinated the genome project of sugar cane and todayacts in private initiatives, trying to change the world by its genes.
Aaron Koblin
is a digital artist known for innovative ways to represent data - with a result that is both highly informative and artistic. His ability to transform massive amounts of information into beautiful images gives us an insight of how the future could be.
Gordon Hempton
One day,Gordon Hempton , slept on the grass. A storm fell and he continued asleep in the rain. That was the day he became fascinated with the sounds of nature. For 25 years, his job is to record sounds that people have forgotten to hear. He warns us: silence is becoming extinct.
Vincent Carelli
The French anthropologist Vincent Carelli, created in 1987 the Video in the Villages, in which he gives cameras to Indians and helps them tell their own stories in documentary films. Carelli is also a movie director : it's his the sad and beautiful Corumbiara, an award winning movie wherever it went.

Randy Borman


According to a Cofan Indian, the body of Randy Borman,is gringo, but his heart is Cofan. Randy was a baby when his parents, American missionaries, moved to the Ecuadorian rainforest to live among the Cofan Indians and translate the Bible into their language. Today he is Chief of the tribe.

Manoel Cunha


was a teenager rubber tapper when he decided he no longer wanted to work in semi-slavery. He persuaded his colleagues to venture into the forest, for days by boat on the river in search of autonomy. Today, over the fifties, he is president of the National Council of Rubber Tappers.
Joan Roughgarden
was a respected evolutionary biologist at Stanford University, author of an argument that there are not only two sexes in nature (male and female), but a great range with numerous variations. In 1998, on an operating table, Jonathan ceased to exist. Joan appeared, a woman. In 2004, she wrote the book "Evolution's Rainbow.".
Zoë Melo
Formerly an international model, Brazilian Zoë Melo, who lives in Los Angeles, suddenly realized that the fashion industry didn't make sense for her anymore. Now she runs Touch, a company that connects designers and manufacturers all over the world with the market, transforming concepts in sustainable products and projects.
Lama Padma Samten
South Brazilian Alfredo Aveline was a scientist specialized in quantum physics. In the early 1980s, became interested in Buddhism, began studying it, and ended up getting a Tibetan name and the title was "lama", which means leader, priest and teacher. He believes that his role in Buddhism is not just to lead other Buddhists - it is also impacting the world and transform it.
Paul Bennett
According to BusinessWeek magazine, the design and innovation consultancy IDEO is one of the 25 most innovative companies in the world. All other 24 hires IDEO as an innovation consultant. Bennett is the creative director of the company and one of the executive partners. He was responsible for taking IDEO to China and opening the New York office and now he runs the London headquarters. He's writing a book about design as a tool for searching for meaning in life.
Alexandre Sequeira
is a photographer, but he says he is much more interested in people than in photographs. The camera is only an instrument to get close to people. In one of his projects, he spent one year in an Amazon village working as a portraitist. Most of his subjects had never seen their photographic image before.
Chris Carlsson
is an activist of urban space in San Francisco, California. Writer, producer and editor, he is a kind of historian of the local counterculture. He participated in the first movements to improve quality of urban spaces in the city and finds it odd that today is treated as an "expert" instead of an "activist." Chris writes books about contemporary urban utopias and makes cycling tours on the local counterculture.
Sergio Laus
Serginho is the leading expert on pororoca surfing - he get waves in the encounter between the waters of the Amazonian rivers and the sea. The pororoca is so violent that you can hear its noise one hour before it arrives. It is able to knock down trees, sink boats and change the riverbeds. Laus beat twice the world record for staying in waves - once he surfed over 11 kilometers, remaining on the board for 36 uninterrupted minutes.
Marko Brajovic
Croatian architect graduated in Venice and Barcelona, Marko now lives in Brazil, where he dedicates himself to apply the concepts of biomimetic to architecture, that is to be inspired by nature to build things. Marko, who has developed several projects in the Amazon forest, is particularly fascinated in bamboo, an impact free material with extremely rapid growth.

Deise Nishimura


The biologist Deise Nishimura used to research dolphins in the Amazon reserve of Mamirauá, where there are 90 alligators for every human being. On the New Year's Eve of 2010, while she was cleaning a fish in her houseboat a huge alligator surprised her and dragged her into the water. Deise fought for her life and won. She lost a leg, but managed to drag herself up to the radio and called for help. She is eager to return to the Amazon and resume her search.
Antonio Donato Nobre
Climate expert, Antonio study the interactions between forests and atmosphere. His research revealed that there are real steam rivers running over the Amazon rainforest and carrying moisture to much of the continent. Thanks to these rivers, South America is not a desert like Africa. His research shows the fragility of the forest against a backdrop of climate change and the huge risk we run if we lose it.
Ken Goddard
American biochemist, he was taken by fate to become a police officer. After studying criminology, he created Oregon, the first investigation laboratory of crimes against nature: a kind of environmental CSI. Goddard also writes crime novels.
Thiago de Mello
we received the confirmation by email. That was the message: You can count on me. It is a duty towards Life. Saves a branch of light in the forest. Thiago de Mello is an 84 years old poet from the Amazon. Arrested by the military dictatorship, he went into exile in Chile and became friends with Pablo Neruda. He wrote "The Statute of Men ", by which under its Article IV, only paragraph, is enacted that "men will trust men / as a boy trusts another boy. "
Michael Braungart
German chemist who is trying to reinvent the productive model of humanity. Along with the American architect William McDonough (his partner at McDonough Braungart Design Chemistry), wrote the book "Cradle to Cradle", which attempts to design a system in which there is no waste in industrial production. Traditional environmentalist thinking critic, Braungart consults for Ford, Nike and the city of Chicago.

Nielsen Mury Bastos


Nielsen Mury Bastos works at Oi as a Buildings Service Manager, a sort of trustee of all the buildings in the North, Northeast and Southeast.
Magnólio
is the name of the clown represented by Paulo Sposito de Oliveira, one of the commanders of the Health and Happiness, the project that transformed Santarem with laughter.
Luciana Villa Nova
is pharmaceutical-biochemistry and has worked for 15 years developing new products at Natura, in contact with traditional communities. Has studied models of environmental impact reduction and social inclusion.
Antonio Nóbrega
is a musician and dancer from Pernambuco, graduated as classical violinist and lyrical singer. In 1971, Ariano Suassuna invited him to join his Armorial Quintet, where he mingled his scholarly knowledge with the rich folk tradition of the Northeast.

Larissa Rosa de Oliveira


is a Brazilian biologist who participated in the discovery of a new species of fur seal on the Peruvian coast.

Felipe Milanez


have visited at least 150 Indian tribes from north to south Brazil. Political scientist graduated in France, he is also a journalist and was editor of National Geographic Brazil.

Pedro Lima


is an ornithologist and photographer who is involved in various projects in Bahia coast to involve the local population in the conservation of migratory birds.
Silvio Marchini
is the creator of the Amazon School, in which he tries to improve the relationship between man and nature.
Hugo Penteado
The economist Hugo Penteado wants to reinvent economy. He thinks that his colleagues made a big mistake by forgetting to take into account that natural resources are finite.
Carla Mayumi
works at the research company Box 1824. She is responsible for the research, "The Brazilian Dream," announced last year at TEDxSão Paulo.
Rubens Gomes
created the Amazon School of Luthier, to teach young people from one of the most violent and deprived suburbs of Manaus to build musical instruments.
Lara Stein
works in the New York TED office, where she is responsible for the TEDx program.

Lucas Santanna


recorded one of the most lauded albums of 2010, "Sem Nostalgia" in which he reinvents an ancient tradition of Brazilian music: a stool with the guitar.
Venue and Details
Amazon Jungle Palace Hotel
​ Rio Negro
Manaus, 69020-040
Brazil

This event occurred in the past.
See more TEDxAmazon events »
Organizer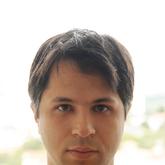 Helder Araujo
São Paulo, Brazil
Team
Juliana Machado Ferreira

Biologist

Raphael Vasconcellos

Project Manager of interactive media

Beatriz Sano

Manager of socio-cultural projects

Bruno Buccalon

Translator

Eduardo Camargo

Manager of marketing

Hélio Rosas

Designer and entrepreneur

Marcus Colacino

Advertising

Priscilla Santos

Journalist

Sérgio Gwercman

Chief-editor of Superinteressante

Lívia Ascava

Journalist

Andrea Kaufmann Zeh

Biologist

Rodrigo Vieira da Cunha

Communications and reputation adviser

Denis Russo Burgierman

Director of information

Roberta Faria

Journalist and co-founder of the Publisher MOL

Bárbara Soalheiro

Journalist
---