Indianapolis
x
= independently organized TED event
Theme: Design Learning!
Indianapolis , IN, United States
October 26th, 2012
Watch video from the event
Please install flash player to see this video.
View photos from the event on Flickr
About this event
The world is changing fast, and all of us - students, entrepreneurs, thinkers and visionaries - are going to be at the forefront of this change. TEDxIndianapolis brings together tomorrow's thinkers and doers, both from Indianapolis and around the country, to lead a genuine discussion on the theme of Design Learning.
Confirmed Speakers
Organizer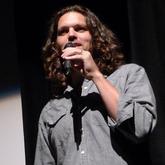 Jim Walker
Indianapolis, IN, United States
---