Varaždin
x
= independently organized TED event
Theme: Learn. Create. Share.
Varaždin, Croatia
January 19th, 2013
Watch video from the event
Please install flash player to see this video.
View photos from the event on Flickr
About this event
TEDxVaraždin (January 19th 2013) is an independently organized TED event which features two main topics: education and entrepreneurship. The slogan "Learn. Create. Share." emphasizes how education and creativity can lead to amazing ideas, but non of that makes any sense in the end if we don't share knowledge with others.
Confirmed Speakers
Organizer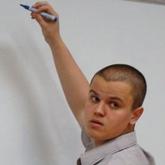 Dinko Svetic
Varaždin, Croatia
Organizer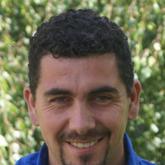 Peter Hopwood
Varaždin, Croatia
Team
Renato Kapec

Assistant

Ozren Krpan

Onstage host

Tajana Cvijetinović

Photographer

Jakov Andrić

Tech support

Vatroslav Mileusnić

Logistics support

Bogdan Okreša Đurić

Logistics support

Igor Mirković

Logistics support
---