TrondheimSalon
x
= independently organized TED event
Theme: Making an Impact
Trondheim, Norway
April 24th, 2012
Watch video from the event
Please install flash player to see this video.
View photos from the event on Flickr
About this event
Making an Impact - Insights on how to change the world
We all want to have a meaningful impact and to bring about positive change to the world. But figuring out how to do it, that's the hard part. Join us to hear extraordinary people offer their wisdom on how we can all impact the world.
Organizer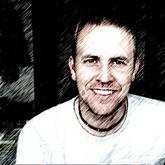 Martin Hassel
Trondheim, Norway
Team
Svein Grimholt

Communications

Anna Carlsson

Event Coordinator

Anthony Pak

Creative Director

Eirik Backer

Designer

Wunkit Lo

Treasurer

Marthe Arnesen

Sponsor Contact
---