SanDiego
x
= independently organized TED event
Theme: Cause and Affect
San Diego, CA, United States
December 1st, 2012
Watch video from the event
Please install flash player to see this video.
View photos from the event on Flickr
About this event
On more than one occasion this week I heard participants question their own accomplishments following our amazing day together at TEDxSanDiego. This sentiment is understandable after watching 33 speakers and performers, of all ages, each with an idea worthy of the TED stage.

That guy developed a contact lens with wi-fi…what have I done?
They help prisoners be more than they ever imagined…who have I helped like that?
This man has cerebral palsy and climbed El Cap by doing 20,000 pull-ups…what's my excuse?

First, any objective observer would say that the participants at TEDxSanDiego are an accomplished bunch. More importantly, the theme of TEDxSanDiego 2012 was Cause & Affect; it wasn't Cause & Finish. Affect implies impact and I believe there is a subtle but significant difference between impact and accomplishment.

Don't get me wrong, accomplishments are important and worthy of celebration. They are the result of imagination, effort and perseverance and drive our world forward.

Each day however, you have a chance to make an impact. A chance to use your talent, knowledge and time to further a cause, a goal or just to make someone's day a little better. This is the message we hope was conveyed over the course of your TEDxSanDiego experience with each speaker reflecting the possibility of what happens if you do this over, and over again with an end in mind.

I spoke with Jeremiah Turner, the guitar player from Unknown Lyric after the event. I learned he is 26 and an accomplished artist and choreographer. I also learned he has been playing guitar for just four years. As you can imagine, this last reveal left me dumbfounded and a little deflated – four years!?

Sensing my reaction, Jeremiah didn't say, "I guess that's my gift." Rather, he said – paraphrasing here – "If I could do this in four years just imagine what you could do or what anybody can do. That's the message I want my music to send."

That's possibility. That's impact. Both of which are within each of us.

Thank you for being a part of TEDxSanDiego.
Confirmed Speakers
Thupten Jinpa Ph.D.
Educated both in classical Tibetan system and Cambridge University, Thupten Jinpa has been the principal English translator to H.H. the Dalai Lama for over two decades. Jinpa is an adjunct professor at the Faculty of Religious Studies at McGill University, Montreal, and the president of the Institute of Tibetan Classics. He is also a founding member of the Center for Compassion and Altruism Research and Education (CCARE), Stanford University, where he was the main author of CCARE's eight-week Compassion Cultivation Training (CCT) program. Currently, Jinpa is the Chairman of the Mind and Life Institute, an organization dedicated to promoting dialogues and collaborations between contemporary science and contemplative insights and perspectives.
Edith Eva Eger Ph.D
A native of Hungary, Edith Eva Eger was just a young teenager in 1944 when she experienced one of the worst evils the human race has ever known. As a Jew living in Nazi-occupied Eastern Europe, she and her family were sent to Auschwitz, the heinous death camp. Her parents lost their lives there. Toward the end of the war Edith and other prisoners had been moved to Austria. On May 4, 1945 a young American soldier noticed her hand moving slightly amongst a number of dead bodies. He quickly summoned medical help and brought her back from the brink of death. Today, Dr. Eger is a prolific author and a member of several professional associations. She has a clinical practice in La Jolla, California and holds a faculty appointment at the University of California, San Diego.
Wallace J Nichols
Dr. Wallace "J." Nichols works to inspire a deeper, more active, connection with nature, sometimes simply by walking and talking, other times through writing or images. J. is a Research Associate at California Academy of Sciences and founder/co-director of Ocean Revolution, an international network of young ocean advocates, SEE the WILD, an international conservation travel portal and LiVBLUE, a campaign to reconnect people with our water planet. He advises a motivated group of international graduate students and serves as an advisor to numerous non-profit boards and committees as part of his commitment to building a stronger, more progressive, and connected environmental community. Lately he is working on reconnecting people with water through BlueMarbles.org and BLUEMiND:The Mind + Ocean Initiative.
Matthew Emerzian
Matthew Emerzian is co-author and co-founder of Every Monday Matters (EMM). Upon graduating from UCLA with his MBA, Emerzian became a prominent SVP of a major music marketing company, working on projects for the biggest artists in the world. He was "on top of the heap," but felt like he was at the bottom of the world. He was empty. Realizing he spent his entire career focusing on everything that didn't matter, he set out to change it by writing a book and starting an organization that inspires people to live a life committed to purpose and significance through social change.
Ryan Ellis
Ryan Ellis is a Postdoctoral Research Fellow at the Belfer Center for Science and International Affairs, Harvard Kennedy School. Ryan writes and researches on topics related to infrastructure politics, communication law and policy, and homeland security. Prior to joining the Belfer Center, Ryan was a Postdoctoral Fellow at Stanford University's Center for International Security and Cooperation (CISAC) and served as a Project Manager at the University of California's Institute on Global Conflict and Cooperation (IGCC). He holds a Ph.D. in communication from the University of California, San Diego.
Todd Coleman
Todd P. Coleman is an Associate Professor in the Department of Bioengineering at UCSD. His graduate training at MIT was in electrical engineering, while his postdoctoral training at MIT was in neuroscience. Dr. Coleman directs the Neural Interaction Laboratory at UCSD, where his research group builds flexible "tattoo electronics" for neurological monitoring and brain-computer interfaces applications. Dr. Coleman is a science advisor for the Science & Entertainment Exchange (National Academy of Sciences). His research has been featured in CNN, the New York Times, and Popular Science.
Ariel Garten
Ariel is the co-founder and CEO of InteraXon, a Toronto-based company that builds thought-controlled computing products and applications. In her work as a neuroscientist and entrepreneur, Ariel's insights into how the human mind works are creating new ways for society to interact with the world – and ourselves – using the power of our brains. Previously conducting research at the Krembil Neuroscience Institute studying hippocampal neurogenesis, Ariel and her team's work in neuroscience has been featured in hundreds of articles in over 20 countries. Ariel has also been featured in the Wall Street Journal, lectured at MIT Neurotechnology Ventures and spoken at events including TEDxToronto and Le Web. She also serves on the faculty of the Singularity University.
Ken Blanchard
A prominent, sought-after author, speaker, and business consultant, Dr. Blanchard is universally characterized by his friends, colleagues, and clients as one of the most insightful, powerful, and compassionate individuals in business today. Ken is one of the most influential leadership experts in the world and is respected for his years of groundbreaking work in the fields of leadership and management. Dr. Ken Blanchard is the co-founder and Chief Spiritual Officer of The Ken Blanchard Companies®. In addition to being a renowned speaker and consultant, Ken also spends time as a visiting lecturer at his alma mater, Cornell University, where he is a trustee emeritus of the Board of Trustees. Starting with his phenomenal best-selling book, The One Minute Manager®, coauthored with Spencer Johnson, which remains on best-seller lists, to Raving Fans®, Gung Ho!®, and Whale Done!, Ken's impact as a writer is far reaching. Born in New Jersey and raised in New York, Ken received a master's degree from Colgate University, and a bachelor's and PhD from Cornell University.
Scot Chisholm
Scot co-founded StayClassy in 2006 to raise money for cancer research after his mother had battled the disease multiple times. Today, StayClassy is an online platform that powers the fundraising of over 3,000 nonprofit organizations world-wide, including Oxfam, National Breast Cancer Foundation and Invisible Children. StayClassy also hosts the CLASSY Awards, now the largest philanthropic award show in the Country. Scot was selected by Businessweek as one of the top 5 most promising social entrepreneurs in America. He serves on the board of Team Rubicon and Jeans 4 Justice, and holds a B.S. in Industrial Engineering from the UMass, Amherst.
Kaweh Mansouri
Kaweh Mansouri, MD, MPH, loves to look into people's eyes. That's how he became an eye surgeon and glaucoma specialist. He is currently a senior fellow at the Hamilton Glaucoma Center, University of California, San Diego. Seeing people unknowingly going blind from glaucoma, "the silent thief of sight", during his medical training left a strong impression on him. And prompted him to help develop the first intelligent contact lens for monitoring disease. Along the way, he discovered what the eyes reveal about your overall health – and sex life… "And now contact lenses, normally used to bring the outside world into focus are making it possible to peer back through these windows." - The Economist, Technology Quarterly, June 4th 2011
Vanessa M Hayes Ph.D
Dr. Hayes work focuses on defining the extent of human DNA diversity and how this diversity impacts human health, behavior and adaptations. In 2010, she made headlines by co-leading a study to define the extent of human diversity by generating the genome (complete DNA sequence) of South African Noble Peace Laureate Archbishop Desmond Tutu, and a Bushman (hunter-gatherer) from the Kalahari region of Namibia. Published in Nature in 2010, this work was the first genome sequence of an indigenous person. She has continued with research within the indigenous populations in Southern Africa, as well as being a proponent for genomic development within Africa and global health disparities between African and non-African countries. Dr. Hayes is the recipient of numerous awards, including a Fulbright Australian-American Professional Scholarship, the Ruth Stephens Gani Medal for Human Genetics and the New South Wales Premier's Award for Outstanding Cancer Research.
Raj Krishnan
Raj Krishnan graduated with a B.S. in Electrical Engineering from UCLA in 2004, and received an M.S. and Ph.D. in Bioengineering from UCSD in 2010. In 2009, Raj won the UCSD $80,000 Entrepreneur Challenge, was a finalist in $250,000 DFJ-Cisco Global Business Plan Competition and won the "Best Pitch" Award in 3rd annual TCA Quick Pitch Competition. He co-founded and is CEO of Biological Dynamics, Inc., a spin-off company based off of technology developed during his Ph.D. on identifying cancer biomarkers from blood using AC Electric Fields. In 2012, Raj was named one of Forbes Magazine 30 under 30: Rising stars of Science.
Bhava Ram
Bhava Ram is a former foreign correspondent whose career included covering the Persian Gulf War, Latin America, Africa, and Asia. He holds the prestigious duPont–Columbia Award, considered the broadcasts equivalent of the Pulitzer Prize, for his reportage from Afghanistan in 1986. After losing his career to a broken back and failed surgery in 1993, and facing a subsequent diagnosis of terminal cancer, he healed himself through ancient techniques of Yoga and Ayurveda. Ram subsequently founded the San Diego-based Deep Yoga School of Healing Arts and has devoted his life to helping others heal. Ram is the author of three books: "Deep Yoga, Ancient Wisdom for Modern Times," "The Eight Limbs of Yoga," and Warrior Pose, A War Correspondent's Memoir" [2013 release, Ben Bella Publishers].
Chris Szwedo
Chris Szwedo has years of experience in creating special interest, corporate, and broadcast documentaries. He has traveled extensively and produced films on multiple subjects for clients in art, energy, auto sports history, nature, and business. His works include "Lime Rock Park: The Secret Valley of Racing", and "A Gullwing at Twilight". He is currently producing a new documentary– "Eye On The Sixties" a retrospective on the life and work of LIFE Magazine photographer Rowland Scherman.
Unknown Lyric
Unknown Lyric-with members Jeremiah Turner on acoustic guitar and Kevin Grayson on violin, is an acoustic classically infused instrumental duo out of Atlanta, GA. By fusing classical Beethoven with urban grooves and contemporary sounds, Unknown Lyric is on a mission to make instrumental music cool again. The essence of true music lies deep within the true musician. With Unknown Lyric, their craft is more than just a craft-It's a way of life. Winners of Rene Miller's Atlanta's Next best 3.0 and 2011, as well as 2 time Apollo Amateur Night winners Unknown Lyric is starting a movement called "Classical Fusion." From the heart..from the soul, Unknown Lyric is trying to be everywhere that your ipod goes. It gets no better than this!
Ben Solee
Born and raised in Kentucky, Ben Sollee's songs and cello playing mix Appalachian, R&B and classical stylings. Just look to his collaborations with everyone from My Morning Jacket's Jim James to banjo master Bela Fleck to get an idea his "open" approach to the cello. Between touring by bicycle and raising awareness about mountain top removal strip mining in Appalachia, Ben enjoys time home in Lexington, KY with his wife Caitlin and son Oliver. His 4th studio release, Half-Made Man, will hit the streets September 25th.
Parker and the Numberman
Parker & The Numberman are a hip-hop duo consisting of rappers Parker Edison and Jay Smith, AKA 10-19 The Numberman. With a knack for telling familiar stories in refreshing ways while exuding nonchalant confidence, Parker & The Numberman define "cool" as they juggle clever rhymes with visions of high art and experimental soundscapes. Winners of "Best Hip Hop Album of The Year" at the San Diego Music Awards 2012 and accepted into the the New York International Film Festival for their 2010 video What About Your Block, they bring authenticity and unbridled energy to any stage.
Beverly Parenti and Chris Redlitz
Chris Redlitz and Beverly Parenti co-founded The Last Mile program at San Quentin State Prison. This program teaches fundamental communication skills, business plan development, and prepares its participants for jobs in the technology sector. The program has been a rousing success with plans to expand throughout California and into other states in 2013. Beverly is the VP of Operations for KickLabs, recognized by Forbes as one of the top 10 technology accelerators in the US. Beverly is committed to an active lifestyle and has a background as a dancer and certified fitness instructor. Chris is the Managing Partner of Transmedia Capital, a technology investment fund focused on early stage digital media companies. Chris also works with aspiring entrepreneurs through KickLabs, one of the country's leading technology accelerators, which he cofounded in 2009. For over twenty years, Chris was a distance runner and today he is an avid cyclist and health advocate.
Monarch School
The mission of the Monarch School is to educate students impacted by homelessness and to help them develop hope for a future with the necessary skills and experiences for personal success. Monarch School provides an excellent academic and supportive environment in which any student in San Diego County who is impacted by homelessness will receive a rigorous education and grow personally to become a highly motivated, contributing member of society. We are honored to have the following Monarch School team members joining us for TEDx San Diego: Joel Garcia, President Jesus "Chuy" Nunez, Cluster Substitute Andrew Schlegal, Cluster Substitute and Former Student Cynthia Valenzuela

Alan Brown


One of the winners of the local speaker search, an executive and entrepreneur, Alan's latest start-up markets the ADD Crusher™ instructional video series for adults struggling with ADHD. Undiagnosed until well into adulthood, Alan's own untreated ADHD manifested itself in ways typical of one unaware of the condition – underachievement, failed relationships, substance abuse, and worse. Upon diagnosis, he found it difficult to learn coping strategies from books – so he developed his own strategies to build a successful marketing career. He is a frequently featured presenter at ADHD-related conferences, and is a co-author of the best-selling book, 365+1 Ways to Succeed with ADHD.

Ann Marie Houghtailing


One of the winners of the local talent search, Ann marie Houghtailing has been creating her own opportunities since she launched her company in January 2009, despite the economic downturn with nothing more than a Macbook, $5 and a truckload of tenacity. Houghtailing's revolutionary philosophy that selling and business development could be elegant drew the attention of corporations and individuals alike who were hungry for an innovative approach to revenue generation. Since 2009, Houghtailing has partnered with a private university to launch an Institute for Sales and Business Development, founded The Millionaire Girls' Movement and toured her one-woman show, Renegade Princess.
Juan Felipe Herera
Juan Felipe Herrera is an award-winning writer who was named California Poet Laureate in March 2011, a two-year appointment. He joined the UCR Department of Creative Writing in 2005. The son of migrant farm workers, he is known for chronicling the bittersweet lives, travails and contributions of Mexican Americans. He has published numerous volumes of poetry, prose, theater, children's books and young adult novels, among them "Half of the World in Light: New and Selected Poems" (University of Arizona, 2008), which received the PEN/Beyond Margins Award, the International Latino Award in poetry, and the National Book Critics Circle Award.

Heberto Peterson


Heberto Peterson is the Academic Provost of Universidad Iberoamericana Tijuana. Is the founder of ETHOS Ethics Business Center at Universidad Iberoamericana Tijuana. He is a member of the Board of Education of the Jesuit University System in México, and also of the Academic Board of the Jesuit University System in México. He holds a bachelor in philosophy and a masters on international administration.
Steve Wampler
Steve Wampler is the first man in the world with cerebral palsy to climb the largest rock face in the world, El Cap. in Yosemite. He's a husband and father of two children. He can't walk, can only use one limb, really, his right arm, but he can grasp with his left so he did 20,000 pull-ups and slept on the mountain for 5 nights getting to the top. He was to the point of hallucinating and was unconscious, but he wanted to prove to kids with disabilities all over the world, that they can achieve ANYTHING they want. He gave up his career as an environmental engineer to get kids with disabilities into the wilderness to challenge themselves. He's a hero to those kids, and he hears from children from all over the world.
Venue and Details
Irwin Jacobs Hall
​ 5775 Morehouse Dr
San Diego, CA, 92121
United States

This event occurred in the past.
See more TEDxSanDiego events »
Organizer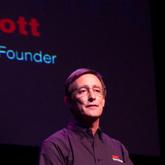 Jack Abbott
Poway, CA, United States
Team
Kent McIntosh

Exec producer

Mark Tomaszewicz

Experience Design

Kara DeFrias

Social Media Manager

Michael Esposito

Guide

Denise Yohn

Program Oversight

Lior Schenk

Research and Collaboration

Lisa Tran

Session Curator

Stephanie Weaver

Session Curator

Charles Gillespie

Curator Team

Matt Clifford

Special Projects

Bulldog Drummond

Creative

Brian Alexander

Website

Robert Gupta

Musical Director
---