ThapaeGate
x
= independently organized TED event
Theme: Innovation and Creativity
Chiang Mai, Thailand
January 21st, 2012
Watch video from the event
Please install flash player to see this video.
View photos from the event on Flickr
About this event
We are promoting innovation and creativity for economic and urban development.
Confirmed Speakers
Sebastian-Justus Schmidt
General Manager and EVP Mobile, Yandex
Smith Taweelerdniti
Food innovation and marketing expert
Dr. Guenter Faltin
Professor on Entrepreneurship, Investor, Coach
Dr. Weerapong Prasongchean
Stem cell Researcher, STEMkids project for high schools in Thailand
Gil Alon
Gil Alon is a Zen Master, singer, actor, theatre director, lecturer, and coach.

Dr. Supanimit Teekchunhatean


Researcher, Integration of Western Medicine and Chinese Acupressure into Thai Traditional Massage
Prasert Eamrungroj
Change agent, consultant, and author of several business books on change and creativity.
Mervyn Levin
Consultant for the digital and creative industries
Dr. Arnan (Roger) Sipitakiat
Researcher on technologically rich learning environments.
Waewdao Sirisook
Choreographer and dancer.
Eggarat Wongcharit
Award winning designer, industrial crafts.

Alfa Hugelmann


A Dutch architect specialising on the relationship between the interior of public buildings with public space.
Venue and Details
Large Meeting Room, New Building, 6th Fl.
​ Faculty of Business Administrations, Chiang Mai University
Huay Kaew Road
Chiang Mai, 50200
Thailand

This event occurred in the past.
See more TEDxThapaeGate events »
Organizer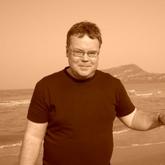 Martin Venzky-Stalling
Chiang Mai, Thailand
Organizer
ian fenwick
Bangkok, Thailand
Team
Simon Robson

Core team member

Glen McNiel

Core team member

Chairat Kamonoratep

Core team member

Harriet Foster

Core team member

Nattapong Lekchaichan

Core team member - website

Tul Lekutai

Core team member

Alex Boyesen

Core team member - audio/video

Rattapong Angkhasit

Core team member - venue

Khongphu Nimmanandh

Core team member

Rob Burns

Core team member, IT specialist

Chris Smith

Core team member, speaker coach

Sol Waters

Core team member

Andy Collins

Camera Team Leader

Trey Turner

Editorial and media support

June Unland

PR

Santi Laopanichkul

Banners, Vinyls, etc

Martin Vinitketkumnuan

Volunteer Team Manager
---