KC
x
= independently organized TED event
Theme: The Long View
Kansas City, MO, United States
August 28th, 2012
Watch video from the event
Please install flash player to see this video.
View photos from the event on Flickr
About this event
Solving the planet's intractable problems will require global cooperation and generational resolve, yet self-interest and politics are short-term games. We also see this in our personal lives when we reach for quick fixes, mindless consumption and instant gratification — knowing that more permanent solutions are prudent. "The Long View" explores issues of personal and global importance from an expanded perspective.
Organizer
Mike Lundgren
Kansas City, MO, United States
Organizer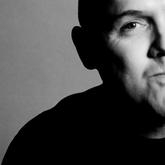 Frank Jurden
Kansas City, MO, United States
Team
John Mulvihill

Communications Director

Kathryn Orlowski

co-organizer
---