Kathmandu
x
= independently organized TED event
Kathmandu, Nepal
July 30th, 2011
Watch video from the event
Please install flash player to see this video.
View photos from the event on Flickr
About this event
TEDxKathmandu was hosted in July 2011 with a total of nine speakers presenting their 'ideas worth spreading." The speakers—respected and recognized artists, entrepreneurs, and social activists—presented their world-changing ideas and shared their experience during their talk. The theme of the event was 'Innovation, Change, Sustainability.'

The reason we felt Kathmandu needed a TEDx event is simple: with our absolute obsession with politics, most discussions that could otherwise have been very useful are always somehow embroiled with politics. One cannot discuss about bringing an educational reform without bringing the issue of political interference in the sector; when discussing about the development of contemporary Nepali music, you have to express it in terms of the current political scenario inevitably. While discussion of political ideas is certainly good, if not essential, for a vibrant democracy, we felt Nepal should move beyond that, more into discussion innovation, entrepreneurship and great ideas. Thus, TEDxKathmandu.

Organizer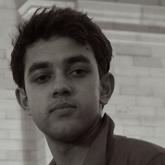 Nimesh Ghimire
Kathmandu, Nepal
Team
Charu Chadha

Advisor

Shirish Pokharel

Co-organizer

Nimesh Ghimire

Co-organizer

Mohammad Tajim

Media Liaison
---