Makassar
x
= independently organized TED event
Theme: Inspiring Youth
Makassar, Indonesia
June 21st, 2011
Watch video from the event
Please install flash player to see this video.
View photos from the event on Flickr
About this event
This year the event is all about young people- young people who need to be inspired and young people who inspire. We have a great mix of speakers ranging from a social entrepreneur, a HIV peer counselor, a volunteer teacher for remote areas and an architect with a passion for urban spaces.
Confirmed Speakers
Ardy Chambers
A young and dynamic entrepreneur who has a successful chain of stores selling street fashion, but he doesn't stop there. He also creates opportunities and way to reach out to his young clientele and involves them in activities that give back to the community in Makassar.

Yulianti Tanyadji


An architect, urbanist and designer hailing from Makassar.
Agung Firmansyah
Currently a volunteer teacher in rural West Sulawesi as part of an Indonesia-wide program bringing recently graduated college grads to rural communities to teach as volunteers.

Shanti Riskiyani


Director of the Makassar Harm Reduction Community and an active campaigner and counselor for people living with HIV/AIDS in Makassar

Sese Lawing


A rising star in the South Sulawesi music scene, Sese combines old Makassar poems and lyrics to create a fresh style of music
Dian Aditya Ning Lestari
Founder of Indonesian Future Leaders, a program created to nurture leadership qualities in young Indonesians
Organizer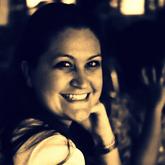 Mila Shwaiko
Makassar, Indonesia
Team
Desta Pratama

Speaker Curator and MC

Akram Zakaria

Speaker Curator

Sherly Heumasse

Event Organizer

Kiko Ngantung

Communications

Afdhaliya Marifah

Ticketing

Zusanna Gosal

Sponsorship

Stevent Febriandy

Technical Support

Ita Ibnu

MC

Arfan Sabran

Video
---