Dirigo
x
= independently organized TED event
Portland, ME, United States
September 10th, 2011
View photos from the event on Flickr
About this event
In the same spirit of the state motto, our event leads the way with ideas from Maine's brightest innovators and change-makers. Our goal is for TEDxDirigo to be a catalyst for positive change in the state and world, where new ideas are funded and supported for the greater good of all.
Confirmed Speakers
Ryan Baird
Our efforts toward personal development are fundamental contributions to shaping a better world. Combining video and music, Ryan Baird looks at how understanding four perennial principles can affect our worldview for the better. Ryan Baird is passionate about using creative mediums to entertain and educate. He teaches music at The JZ School in Shanghai, China, and is an avid composer, producer, and performer, notably with Shanghai-based band, The Song Dynasty. In 2010, Baird debuted "Shanghai Stories," a multimedia performance fusing original compositions with video, photography, and storytelling. Baird is developing "The Principle Project," a multimedia piece about contemplative education.
Habib Dagher
Within 50 miles of U.S. shores, there is enough deepwater offshore wind capacity to power the U.S. three times over. Dr. Habib Dagher is ensuring Maine's role in leading the way. Dr. Habib Dagher is director of the University of Maine's Advanced Structures and Composites Center and principal investigator for the DeepCwind Consortium, which includes universities, nonprofits, utilities, and industry leaders focused on establishing Maine as a leader in deepwater offshore wind technology. The goal is to deploy a 5GW, $20 billion network of wind farms off the Maine coast by 2030, creating thousands of jobs and revitalizing traditional industries.
Emilia Dahlin
Being moved intellectually, emotionally, spiritually, and physically inspires us to manifest solutions to the challenges of our time. Emilia Dahlin's work connects people to their hearts and the world through images and sound. Emilia Dahlin spent a year on a global journey of service focused on emergent and ancient trends in regenerative culture. Music became the shared language that allowed her to connect and collaborate. A sometimes quirky, always eloquent songwriter, Dahlin taps into the human condition through songs crafted from mesmerizing stories. Blending dynamic jazz vocals and rootsy guitar work, she shines light on social and environmental conditions.
Roger Doiron
Small food gardens will play a big role in a sustainable and healthy future, and we may all have a part to play. Roger Doiron is doing his part and more. Roger Doiron is founding director of Kitchen Gardens International, a network of people taking a hands-on approach to re-localizing the global food supply. Doiron is an advocate for new policies, technologies, investments, and fresh thinking about the role of gardens. His successful petition to replant a kitchen garden at the White House attracted broad international recognition. He is also a writer, photographer, and public speaker.
Kerem Durdag
Mass migration of people across nations and cultures is a defining event of the 21st century. Kerem Durdag's visionary idea of identity that goes beyond nationhood and statehood is rooted in a fascinating story of impossibilities. Kerem Durdag's first 48 hours in the U.S. are at the root of his understanding of himself as an entrepreneur. He is chief executive officer of Biovation, which produces non-woven fiber solutions embedded with infection control chemistries that will have a tremendous impact on the wound care and food industries.
Figures of Speech Theatre
Puppets engage audiences in metaphor and gain sly access to their psyches. Carol and John Farrell share insights into the mystery at the heart of puppet theater—inanimate objects embodying life's essence. At its root, puppet theater addresses issues of identity and existence, as puppets move with striking speed from lifeless object to mythic icon, raising the questions: "What is the spark that ignites life? How does the puppet's life differ from my own? Why am I me and not you?" Figures of Speech Theatre demonstrates the power of puppets as metaphoric beings, images of the transcendent nature of life.

Dr. Rafael Grossmann Zamora


Teletrauma technology increases access to experts, decreases costs, and improves medical care, particularly in rural areas. Dr. Rafael Grossmann Zamora is committed to making the network simple, mobile, widely available, and very inexpensive. Dr. Rafael Grossmann Zamora is a trauma surgeon at Eastern Maine Medical Center in Bangor, Maine. He and his team have been involved in the application of "virtual presence" to the initial care of injured patients also known as "teletrauma" for several years. He is part of the group that made EMMC the first hospital in Maine to be verified as a Trauma Center by the American College of Surgeons. Their work has been recognized nationally.
Christy Hemenway
A food system that closely resembles nature is at the heart of Christy Hemenway's work. As the founder of Gold Star Honeybees, Christy Hemenway is working to reintegrate honeybees and farming. The movement toward small, organic, local, diversified farms creates a ripe environment for this. Gold Star Honeybees' signature top bar hive lets bees make their own beeswax honeycomb in a natural, chemical-free way. Hemenway offers classes and workshops across the county to teach new beekeepers about stewarding bees. She makes the connection between bees, our food system, human health, and the health of the planet

Jodie Hittle


The light of truth found in the ordinary and the extraordinary drives Jodie Hittle to blacken pages with stories and observations about the human experience. Jodie Hittle writes: "Innocence ends with language; the ability to tell a story; the power to construct a lie. And with it begins the painstaking and regrettable task of having to remember fact from fiction: a losing endeavor in which one must guard for the rest of his days against that inevitable moment of inattention when at last he stands exposed, saddled with the heavy deficit of deceit, naked and ashamed in the light of the truth."
Libby Hoffman
Our capacity for love and forgiveness exceeds tragedy, even atrocity. Libby Hoffman is dedicated to enabling others to exercise that capacity to make their lives and communities whole. Libby Hoffman is president of Fambul Tok International, which advances peace by mobilizing communities ravaged by war in the hard work of reconciliation. Fambul Tok ("family talk" in Krio) brings victims and perpetrators from Sierra Leone's civil war together in ceremonies of truth telling, apology, and forgiveness. Her work focuses on finding ways to help the world engage with the lessons of justice, forgiveness, and community restoration embodied by Fambul Tok
Alan Lishness
In Finland, students repeatedly outscore students from 35 other nations in reading, mathematics, and science. Alan Lishness sees striking similarities between Finland and Maine. As chief innovation officer at the Gulf of Maine Research Institute, Alan Lishness designs and leads science education programming for Maine middle school students, reaching 60,000 students and counting. His vision is for all citizens to be skilled at critical thinking, collaboration, learning, and developing innovative solutions. His thinking is informed by current educational practice in Finland, where teachers are well prepared to teach, held in high professional esteem, and granted autonomy in their classrooms.
Elizabeth McLellan
Elizabeth McLellan's story of improving health care in developing countries inspires us to accomplish our dreams. Elizabeth McLellan is president and founder of Partners for World Health, which collaborates with hospitals and other health care facilities to collect and distribute discarded medical supplies. As a health care administrator in the early 1990s, McLellan traveled extensively to hospitals in developing countries, bringing along unused medical supplies to donate. After returning to Maine, she rallied supporters to participate in what would become Partners for World Health. She is dedicated to improving health care by strengthening the medical supply chain.
Olas
Original music and dance forms are alive and thriving. Olas brings this vitally important art to Maine. Olas is a band of musicians and dancers heavily influenced by Andalusian Flamenco and Arabic folk music, translated through a blend of American folk, rock, Arabic, and Afro-Cuban sounds. Olas is an original, all-acoustic mashup of raw and passionate music and dance. Highlights include songs sung in Spanish, palmas, contemporary choreographies, and traditional instruments such as the cajon, oud, ney, and guitar. Olas strives to honor music and dance as passionate, expressive mediums. Olas creates, congregates, and plays for the love of playing.
Portland Playback Theatre
Portland Playback Theatre creates community and clarity through on-the-spot improvisational theatre. When experiences shared by members of an audience are dramatized through improvisation, it illuminates how stories unite us. Portland Playback Theatre joins the art of improvisation with real-life stories spontaneously shared by members of the audience. Using movement, dialogue, and music, they seek to honor the countless moments and events that shape our lives.
John Rooks
We are inundated with images manufactured to appear real. Nowhere is this more prevalent than in marketing "green" products. John Rooks is working to recapture the lost art of authenticating what is real. Rooks is the founder of The SOAP Group, a consulting firm that activates sustainability and social justice through positive cultural dialogue. He blends cultural studies with business strategy, creating new paths for companies to engage in sustainability. Rooks is the author of More Than Promote – A Monkeywrencher's Guide to Authentic Marketing. He is a frequent speaker and writer about the intersection of sustainability, language, and culture.
Elizabeth Stefanski
Elizabeth Stefanski imagines a new cadre of entrepreneurs creating systems-level transformation through user-centric design. Elizabeth Stefanski is an impatient social innovation junkie with over a decade of experience in building and leading social ventures. She recently joined the Business Innovation Factory as chief market maker, where she is attracting capital and building partnerships to generate new models for transforming complex social systems. Stefanski also serves as advisor and gender-centric design expert to Bazaar Strategies, rolling out emerging market innovations in mobile technology.
Jeff Thaler
Getting outside our comfort zones by entering into the lives of people very different from us is crucial for our own growth and for the well- being of the world. Jeff Thaler is enabling these experiences. Jeff Thaler created the "Resettling Refugees in Maine" winter study program at Williams College, enabling students to live in Portland with refugee families for the month of January. Students become more self-aware, motivated to learn, empathetic, and open to a world of ambiguity and uncertainty. Thaler also serves as visiting professor and assistant university counsel at the University of Maine.
Steve Wessler
Behind the veneer of the diversity we celebrate lies a dark and often violent reality. Steve Wessler is helping people tap into their innate empathy to respond to bias and hate. Steve Wessler is executive director of the Center for Preventing Hate, a nonprofit dedicated to preventing and responding to bias, harassment, and violence through education and advocacy. Wessler practiced law for more than 22 years and has been widely recognized for his civil rights work. He is the author of The Respectful School and a number of other publications on hate crimes and prevention.
Venue and Details
Portland Stage Company
​ 25A Forest Avenue
Portland, ME, 04101
United States

This event occurred in the past.
See more TEDxDirigo events »
Organizer
Adam Burk
Portland, ME, United States
Organizer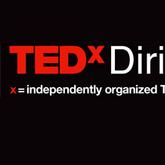 Dean Merrill
Portland, ME, United States
Team
Michael Gilroy

Operations Director

Janice O'Rourke

Speaker Curator / Co-host

Jan Kearce

Guest and Performance Curator

Steve Darnley

Marketing Director / Special Events Coordinator

Alexander Petroff

Co-host
---