PoynterInstitute
x
= independently organized TED event
Theme: Finding the Future of Journalism
St. Petersburg, FL, United States
October 28th, 2011
Watch video from the event
Please install flash player to see this video.
View photos from the event on Flickr
About this event
This interactive one-day event, will tap into the broader creativity of influential thought leaders in social media and explore its future possibilities within journalism. In addition the listening to poignant talks from really smart people, participants will collaborate with others at the event and online to finish the sentence: "The future of journalism is ..."

Attendance is limited to 100 people.
Confirmed Speakers
Graham Sharp
Graham Sharp has 25 years Executive Management experience in the Media industry and is currently President and CEO of xtranormal Inc. a consumer movie making web site; he serves on the boards of MAC, a full service media consultancy; and AV3 a Web distribution channel and innovative software developer serving the creative community. He was most recently Executive Vice President and General Manager of Avid's Video division; a $470m business with 1500 staff. Prior to that he held executive management positions with Post Impressions; Discreet Logic, where he was Executive Vice President of Sales and Marketing; and Dynatech. Graham has a proven track record of building or changing cultures, acquiring and integrating businesses and building shareholder value, as well as an extensive knowledge of international business and cultures gained through living and working in Asia, Europe, Canada and the US.
Jason Sadler
Jason Sadler is currently in his 3rd year of wearing t-shirts for a living. From drawing on walls with crayons as a kid to eventually graduating college with a degree in Graphic Design, Jason's always been creative. He's worked with professional sports organizations, advertising agencies, Fortune 500s and before getting paid to wear t-shirts co-owned his own web design company. Jason loves playing Scrabble, watching terrible movies (sometimes for 24 hours at a time), has been known to shoot a hoop of basketball or two and is an avid automotive enthusiast. Jason lives at the beach in Jacksonville, Florida, which gives him the freedom to prance around in t-shirts 365 days out of the year with his Staffordshire Bull Terrier named Plaxico (who also wears t-shirts).
Jesse Thorn
Jesse Thorn is the host and creator of The Sound of Young America. Thorn was born and raised in San Francisco's Mission district, and attended that city's prestigious School of the Arts high school, where he trained in theater. He started The Sound of Young America in 2000, at UC Santa Cruz's KZSC-FM. He has since served as its host and producer. In 2004, The Sound of Young America became the first public radio show west of the Mississippi to podcast. When his show began distribution with Public Radio International, he became the youngest nationally syndicated public radio host in the history of the medium. Thorn has appeared on television on G4 and Current TV, and was recently published in the Found anthology Requiem for a Paper Bag. He lives in Los Angeles with his wife, Theresa and terrier mutt, Cocoa.

Jessica Hagy


essica Hagy
 is the conceptual artist behind the web series Indexed (thisisindexed.com). Her work has been featured on the BBC Magazine Online, in Good Magazine, The New York Times, CNN.com. Indexed was named on of Time Magazine's best blogs of 2008 and won a Webby in 2010 for best personal blog. She's been published by Random House Europe, Penguin Books, Chronicle Books, O'Reilly Publishing, and is a contributor to national media such as RedBook, Golf Digest, and CurrentTV. She speaks frequently on the topics of visualization and imagination, and records events ranging from meetings and debates to conferences.

Peter Kageyama


Peter is a community and economic development consultant based in St. Petersburg, FL. He is the co-founder and producer of the Creative Cities Summit, an interdisciplinary event that brings together citizens and practitioners around the big idea of the city. Peter is the former President of Creative Tampa Bay (www.creativetampabay.com), a grassroots community change organization. He has spoken all over the world about bottom up community development and the amazing people that are making change happen.

Tisse Mallon


Self-proclaimed expert on The How of Happy, Tisse Mallon, is an Orlando based Life Coach, Inspirational Speaker and Arts Advocate. Tisse has been studying personal growth philosophies and techniques for over 7 years and now develops interactive workshops whose aim is to reconnect individuals with the truth that exists within their being and thereby help them fall in love with themselves.

Robin Sloan


Twitter, Manager of Media Partnerships

Matt Thompson


Editorial Project Manager, NPR

Eric Deggans


TV/Media Critic, St. Petersburg Times

Nora Paul


Director, Institute for New Media Studies at University of Minnesota

Rachel Sklar


Editor-in-chief, Mediaite

Dave Stanton


Managing Developer, Smart Media Creative
Organizer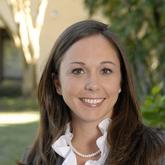 Ellyn Angelotti
Saint Petersburg, FL, United States
---