SanDiego
x
= independently organized TED event
Theme: The World In Our Grasp
San Diego, SAN DIEGO, san diego, CA, United States
December 3rd, 2011
View photos from the event on Flickr
About this event
A day that took the minds and emotions of a sold-out crowd on a roller coaster thrill ride began with a literal bang. San Diego Taiko's energized and energizing performance set the tone for a line-up of 28 speakers and performers to present interpretations of this year's theme, The World in Our Grasp. For nearly 8 hours, they demonstrated with personal experiences how anyone who sufficiently inspired can make a difference locally, nationally or even globally. Throughout the day, break sessions provided opportunities to explore various interactive experiences including a photographic installation showing the many faces of America's homeless, street artist Tracy Lee Strum's 3D chalk art interpretation of the event logo and graphic recorder Jeannel King's delightful notes from each presentation.

The event was divided into four sessions and co-emceed by Emmy-award winning news anchor Susan Taylor and award-winning food writer Troy Johnson.

The first session, Self, challenged the audience to explore the expansive power we have as individuals to create the internal transformations that trigger innovation, creativity and action. It began with spoken word artist Sekou Andrews urging us to sprout our stunted wings and fearlessly realize our potential. Other self-challenging presentations ranged from conquering inner demons with lucid dreams, altering our perceptions and reactions, keeping family histories vibrantly alive and dissolving the iron cage of rationalism to free our minds.

During Session 2, Community, presenters looked at the meaning of local in a globally connected world and explored ways to bring about lasting, positive change. Topics ranged from rethinking accepted wisdom to find innovative solutions, tapping new sources of community activism and reaching out to new, often neglected segments of our communities including the homeless and under-privileged girls.

Session 3 dealt with finding solutions to global problems. Speakers from such diverse disciplines as oceanography, climatology, genomics, bio-mimicry, music and software development demonstrated practical and visionary innovations. Along the way, we journeyed beyond our solar system and through explored coral reefs that hold the promise of cancer cures.

The final session, Seeds of Change, provided the ideas and inspirations each of us could employ to be active, motivated agents of meaningful change. We heard an impassioned case for teaching civics to our children, learned how simple changes at our family dinner table could help alleviate world hunger and found ways to make creative use of the many crevices in our busy lives. We also got progress reports from five of last year's presenters on their global projects.

TEDxSanDiego 2011 concluded as it had begun, with Sekou Andrews delivering an rhythmic , upbeat recap of the day's presentations and all we had experienced in our quest to take the world in our grasp.
Confirmed Speakers
Richard Dreyfuss
Richard Dreyfuss is an Activist American Citizen. He is a spokesperson on the issue of media informing policy, legislation, and public opinion, both speaking and writing to express his sentiments in favor of privacy, freedom of speech, democracy, and individual accountability. With an entertainment career spanning more than four decades, Academy Award-winning actor Richard Dreyfuss has been one of America's most versatile and individualistic actors. As a Community Leader, his current focus and passion is to encourage, revive, elevate and enhance the teaching of civics in American Schools. He is the Founder of the non-profit organization, www.TheDreyfussInitiative.org. and is leading a nation wide effort to bring back civics to our American youth: "All people have a right to know who they are and why they are who they are. Clarity of thought and honesty in self-reflection are more than needed utilities - they are the building blocks of our national moral character." (From: Why I Love My Country). Richard also serves on the committee for Education with the American Bar Association, 12 years on the Board of the National Constitution Center, a Member of the Council on Foreign Relations and served as Senior Research Advisory Member of St. Antony's College, Oxford University.
Cesar Harada
Cesar Harada graduated from the Ecole Boulle in 2001 with historical results, entered the ENSAD where he studied Animation film. He studied Product design at the ENSCI Ateliers Saint-Sabin Paris, and graphic design in Central Saint Martins London. He worked as computer graphics teacher in the Architecture school of Versailles, as stage designer, had his films, art and performances in major international Museums and venues. In 2009 he graduated from the Royal College of Art, Design Interactions, and won [THE NEXT IDEA] Ars Electronica, the "Sustainable art award", a Helen Hamlyn and Adobe Award and he's a TED fellow 2010. Now coordinating the Open_Sailing team (about 40 people), a group developing software and hardware technologies towards the fabrication of the first International Ocean Station.
Veerabhadran Ramanathan
Dr. Ramanathan is a Distinguished Professor at the Scripps Institution of Oceanography, UCSD. He is a member of various prestigious science academies, including the US National Academy, the Royal Swedish Academy and the Pontifical Academy. In the 1970s, he discovered the greenhouse effect of CFCs and other manmade trace gases. He, along with Paul Crutzen, led an international team that first discovered the widespread Atmospheric Brown Clouds (ABCs). Dr. Ramanathan showed that ABCs led to large scale dimming, decreased monsoon rainfall and rice harvest in India and played a dominant role in melting of the Himalayan glaciers. His team developed unmanned aerial vehicles to measure black carbon in soot over S Asia and to track pollution from Beijing during the Olympics. He has estimated that reduction of black carbon can reduce global warming significantly and is following this up with a climate mitigation endeavor, Project Surya, which will reduce soot emissions from bio-fuel cooking in rural India.
Martha Beck
Martha Beck is a writer and "life coach" who specializes in helping people design satisfying and meaningful life experiences. She holds a bachelor's degree in East Asian Studies and master's and Ph.D. degrees in sociology, all from Harvard University. She worked as a research associate at Harvard Business School, studying career paths and life-course changes in today's economic and social environment. Before becoming a life coach, Dr. Beck taught sociology, social psychology, organizational behavior, and business management at Harvard and the American Graduate School of International Management.
Robert Gupta
Robert Gupta is a violinist for the Los Angeles Philharmonic, which he joined at 19 years old. At 11 years of age, he had his solo debut with the Israel Philharmonic under Zubin Mehta. His undergraduate degree was pre-med, but he received his master's in music from Yale University. He also worked on spinal cord neuronal regeneration at Harvard Institutes of Medicine Center for Neurologic Diseases when he was a Research Assistant at CUNY Hunter College in New York City. In addition to this, he was Nathaniel Ayers violin teacher.
Ellen Gustafson
Ellen Gustafson co-founded FEED Projects in 2007, creating an immensely popular bag whose profits are donated to the UN World Food Program (WFP). As a former employee of the WFP, she supported their mission to provide school lunches in developing countries so that children could receive both the nutrition and education they need. FEED has also created special bags and a new fund to address the crisis in Haiti, helping the children they once fed at school to rebuild their schools.
Mark Hixon
Mark Hixon is a marine biologist at Oregon State University who specializes on understanding the ecology of coral reefs. A Fulbright Senior Scholar and Aldo Leopold Leadership Fellow, Mark has published scientific studies of reefs in Australia, French Polynesia, Hawaii, the Bahamas, and the Virgin Islands. In 2003, he was recognized by ISI Citation Index as the most cited American scientific author on coral reefs. Located in shallow tropical waters, coral reefs are both the rainforests and the canaries of the seas. As rainforests, reefs are incredibly beautiful and support a huge variety of fascinating species, as well as many goods and services for humankind. As canaries, reefs cover less than 1% of the world ocean and are increasingly disappearing due to human activities. Mark now spends much of his time communicating the importance of saving these remaining jewels of the sea.
Sekou Andrews
Sekou Andrews is inspiring the business world one poem at a time with The Sekou Effect. As an award-winning and internationally acclaimed spoken word artist, playwright, actor and musician, Sekou has mastered the art and business of creating and performing original, custom-written spoken word pieces that electrify the messages and accelerate the missions of global corporations and non-profits, creative and conservative alike. An ex- elementary schoolteacher turned national poetry slam champion, any given day may now find Sekou presenting an original piece for international marketing executives, giving a keynote speech at a healthcare conference, performing passionate poems for Barack Obama in Oprah's backyard or for Hillary Clinton in Quincy Jones' living room.
Amy Krouse Rosenthal
Amy Krouse Rosenthal is a New York Times bestselling author of both adult and popular children's books, a filmmaker, radio show host, and blogger. Krouse Rosenthal is best known for her memoir Encyclopedia of an Ordinary Life, the film project The Beckoning of Lovely, and her children's picture books.She is a prolific writer, having published 16 such kids' books between 2005 and 2011, and has at least five more in the pipeline through 2012. She is the only author to have three children's books make the Best Children's Books for Family Literacy list in the same year. She is a frequent contributor to Chicago's NPR affiliate WBEZ and to the TED conference.
Suneel Gupta
Suneel loves to build stuff from scratch. Prior to serving as Groupon's very first Vice President of Product Development, Suneel built widely-used products for Mozilla Labs, blogged for MTV, developed television concepts for Sony Pictures, led trade efforts in Ghana, wrote speeches in President Clinton's West Wing, and produced the Kahani Movement, an interactive film project with his brother, Dr. Sanjay Gupta (CNN).
Charlie Morley
Charlie Morley is a Lucid Dreaming teacher and practitioner of Tibetan Buddhism specializing in the use of both Western scientific and Tibetan Buddhist dream practices with the aims of bringing mindful awareness into all stages of dream, sleep and waking life. He is the co-creator of a new holistic approach to conscious sleeping and lucid dreaming called "Mindfulness of Dream and Sleep". This new approach includes practices which aim to help us sleep better, dream more lucidly and wake up with more awareness, clarity and joy!
John Ohanian
Mr. Ohanian began as CEO of 2-1-1 San Diego in September 2007, just three weeks prior to Firestorm 2007. With the fires launching 2-1-1 into public awareness, Mr. Ohanian worked strategically to build strong and lasting partnerships with top community public and private organizations to better serve our community, including the County of San Diego, the First 5 Commission of San Diego, Alliance Healthcare Foundation, the Leichtag Family Foundation, the Parker Foundation, Qualcomm Incorporated, San Diego Gas & Electric and Bank of America. Due to these partnerships coupled with Mr. Ohanian's leadership, the 2-1-1 call center has gone from helping 100,000 clients per year to helping 500,000, and has grown the 2-1-1 budget from $1.5M to $4M.
Saura Naderi
Saura is a Team Leader and Founder of UCSD myLab Program. She graduated with a B.S. in engineering physics from the Jacob's School of Engineering at UCSD and therefore has insight into what the undergraduates need more of—practical experience. The myLab Program's objective is to inspire passion in engineering through hands-on projects available within the lab. By collaborating with the Museum of Making Music, students have been given the opportunity to work together to imagine, design, and implement their engineering and music/art-based ideas.
Shaney Jo Darden
Shaney Jo Darden is the Co-Founder and Executive Director at The Keep A Breast Foundation. The Keep A Breast Foundation™ is a 501 (c) (3) non-profit organization. Its mission is to help eradicate breast cancer by exposing young people to methods of prevention, early detection and support. Through art events, educational programs and fundraising efforts, they seek to increase breast cancer awareness among young people so they are better equipped to make choices and develop habits that will benefit their long-term health and well-being.
Viet (Jon) Nguyen
Jon graduated from UCLA's Henry Samueli School of Engineering and Applied Science in June 2009 with a B.S. Degree in Aeronautical Engineering. He was the Chairman of the student branch of the American Institute of Aeronautics and Astronautics at UCLA. Jon is currently the principal architect and lead programmer for NASA's "Eyes on the Solar System" software, which uses video-game technology to recreate the solar system and the spacecraft that explore it within a web-browser. He joined the Jet Propulsion Laboratory's Visualization Technology Applications and Development group in November of 2009 after serving 9 months as an academic part-time engineer in the Mars Science Laboratory project while a senior at UCLA.
Jakki Mohr
Jakki Mohr, Ph.D., is the Regents Professor of Marketing and the Jeff & Martha Hamilton Distinguished Faculty Fellow at the University of Montana-Missoula. She is an international expert on the marketing of technology and innovation, and the co-author of a book on that topic. Motivated by the desire to bring the promise of new technologies to solve social and global problems, she has worked with companies and universities worldwide in strategic market planning to commercialize innovation. Her most recent interest is the field of biomimicry. Funded by the Marketing Science Institute out of Boston, she is studying how companies can successfully use nature-inspired designs to solve technical and engineering challenges.
Tracy Lee Stum
Tracy Lee Stum is an internationally recognized American street painter who specializes in spectacular, interactive 3D chalk art street paintings. A visionary and master in the chalk art world, Tracy's mind-blowing dimensional images continue to "wow", inspire and amaze viewers around the globe.
Hargo
Born Hargobind Hari Singh Khalsa in Eugene, Oregon, the-artist-later-to-be-known-more-simply-as Hargo grew up surrounded by music. His parents, both accomplished musicians, filled the young Hargo's soul with everything from the religious music of their Sikh temple to the classic rock of his father's youth and everything in between. "Growing up around music from day one, hearing my dad play Beatles songs, Tom Petty, and traditional Sikh songs… There's soundtrack to every day of my life that I can remember. Looking back, me becoming a musician seems like it was meant to be from day one."

Returning TEDXSanDiego2010 Speakers



Kurt Gray
Kurt Gray is a social psychologist. He completed his Ph.D. at Harvard University and is now an Assistant Professor at the University of Maryland – College Park. He studies morality and mind perception, and their real-world implications. He has investigated why we torture others, how suffering makes us believe in God and how good deeds make people more powerful. He has published in a variety of academic journals, including Science, PNAS, Psychological Science, and Journal of Personality and Social Psychology.
James Fowler
James Fowler is a Professor in the School of Medicine and the Division of Social Sciences at the University of California, San Diego. He was recently named a Fellow of the John Simon Guggenheim Foundation and one of Foreign Policy's Top 100 Global Thinkers. James's work lies at the intersection of the natural and social sciences. His primary areas of research are social networks, behavioral economics, evolutionary game theory, political participation, cooperation, and genopolitics (the study of the genetic basis of political behavior).
Jason Russell
Jason Russell is one of the original founders of the media-driven nonprofit Invisible Children, Inc. A graduate of USC Production Film School, his experience in film has run the gamut – he's co-directed a documentary seen by millions, sold his musical "Moxie" to Steven Spielberg, and served as the assistant to the director for Disney's blockbuster Step Up 2. His revolutionary approach to humanitarian work has put Russell at the forefront of a generational movement for peace, and he continues to serve as a keynote speaker across the country, empowering youth to become more involved in the global landscape.
Jake Wood
Jake Wood currently serves as President of Team Rubicon, the organization he co-founded following the earthquake in Haiti. Team Rubicon is a rapid medical response organization that uniquely pairs today's military veterans with medical professionals; all while using new media technology to interact with donors. He honorably served four years in the United States Marine Corps, deploying to Iraq in 2007 as an infantry squad leader and to Afghanistan in 2008 as a Scout-Sniper Assistant Team Leader. He graduated the Scout-Sniper Basic Course at the top of his class and was the Jim Gulardi Award recipient. In 2007 he was awarded the Navy and Marine Corps Commendation Medal with "V" for valor in the face of the enemy.
Tony Haymet, Ph.D.
Tony Haymet has been Director of Scripps Institution of Oceanography, Vice Chancellor for Marine Sciences, and Dean of the Graduate School of Marine Sciences at University of California, San Diego, since September 2006. He is co-founder of CleanTECH San Diego, a business organization devoted to the solution of the climate change problem, and currently serves as Vice-Chair. He is elected to the board of the Consortium for Ocean Leadership (COL), Partnership for Observation of the Global Oceans (POGO), and appointed to many boards and advisory committees, including the National Institute of Standards and Technology Visiting Committee on Advanced Technology. Dr. Haymet is a highly distinguished researcher who has published more than 165 peer-reviewed articles and numerous Op-Ed pieces in leading newspapers around the world.

New Additions



M Fernanda Gandara
Fernanda Gandara is the Senior Vice President of Business Development at Synthetic Genomics, Inc (SGI). She joined the company in August, 2007 bringing experience from a variety of industries and business functions. Fernanda leads the activities around strategy, business development and new ventures, working in close collaboration with the science and finance teams. She led the structuring and negotiation of the $300M Algal Biofuels Alliance with ExxonMobil. Fernanda represents SGI on the board of two subsidiaries: Synthetic Genomics Vaccines, Inc. (focused on new vaccine development) and Agradis (focused on Agricultural biotechnology). Prior to her position with SGI, Fernanda worked at BP (British Petroleum) in several areas including Technology, Strategy & Venturing, where she focused on identifying, structuring and negotiating equity investment and sponsored research deals in the bioenergy sector. Prior to BP, Fernanda worked in management consulting, including The Boston Consulting Group and Accenture, where she spent most of her career. Fernanda earned an MBA from Stanford Graduate School of Business and a B.S. in Chemical Engineering from Escola de Engenharia Maua in Brazil.
Alexis Chavez
Based in Bwindi, Uganda, Alexis is the east Africa field specialist, for ECOLIFE Foundation. She graduated with a B.Sc. in environmental conservation and prior to ECOLIFE worked in Indonesia and Namibia successfully coordinating volunteers programs and assisting with the management of wildlife rescue centers. Alexis's experience with wildlife conservation and wildlife rescue NGOs worldwide helped her determine, with the ECOLIFE Foundation, solutions to the False Dilemmas we face on a daily basis. These solutions use conservation tools that provide critical natural resources to humans and wildlife, while sustaining the resource. For example, Alexis is implementing aquaponics farming in Uganda in order to create sustainable food sources, increase family incomes that in turn also effectively conserve wildlife populations, rather than the alternative of overfishing or lack of access to fish.

DEMONSTRATIONS




Peter Gilson


Biomimicry Demonstration Peter Gilson is an Educator Guide and Reptile Zookeeper at the San Diego Zoo. He has also worked on many of the herpetology conservation projects at the San Diego Zoo Institute for Conservation Research.

Shamil Hargovan


Augmented Reality Shamil Hargovan is a global product manager in Hewlett-Packard Company's Imaging and Printing Group. HP is exploring new ways to use linking technologies and augmented reality to connect the physical world with the explosion of digital material available today.
Venue and Details
Irwin M. Jacobs Qualcomm Hall
​ 5775 Morehouse Dr
San Diego, SAN DIEGO, san diego, CA, 92121
United States

This event occurred in the past.
See more TEDxSanDiego events »
Organizer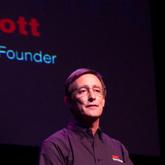 Jack Abbott
Poway, CA, United States
Organizer
Adrian Hong
New York, NY, United States
Team
Kent McIntosh

Executive Producer

Jasmin Harris

Hospitality Team Lead

Mark Tomaszewicz

Experience Team Lead

Denise Lee Yohn

Program Team Lead

Michael Esposito

Exhibit Team Lead

Kara Defrias

Social Media Team Lead

Christina Carreno

Hospitality Team

Melissa Chiong

Hospitality Team

Stephanie Weaver

Program Team

Charles Gillespie

Program Team

Lisa Tran

Program Team

Felena Hanson

Program Team

Shawn Parr

Program Team

Elizabeth Philips

Program Team

Shannon Carreiro

Communications Team

Cheslsea Marti

Communications Team

Brian Alexander

Communications Team

Brian Doyle

Experience Team

Jill Millard

Show Team

Blayne Beck

Show Team

Geoff Patrick

Show Team

Momi Gonzales

Show Team
---