East
x
= independently organized TED event
New York, United States
November 6th, 2009
Watch video from the event
Please install flash player to see this video.
View photos from the event on Flickr
About this event
This was the inaugural event for TEDxEast and the first large TEDx event in NYC.
Think of TEDxEast as a retreat with 300 of your smartest and most curious friends. This is a time to explore new ideas, get inspired by visionary thinkers, and gain exposure to concepts you may not have ever seen before. TEDxEast is also a time to check-out from the day-to-day routine, and enter an afternoon of intellectual adventure. The presenter line-up will inspire attendees with captivating talks, stirring musical performances, and great dialogue surrounding ideas.
TEDxEast brings the spirit of the TED conference to New York City- hosting some of the world's most fascinating thinkers, doers and teachers to inspire attendees to create greater impact with their ideas. And true to the format of the TED conference, TEDxEast presenters will give the talk of their lives in 18 minutes or less.


Confirmed Speakers
Suzy Welch


A New York Times bestselling author, commentator, and business journalist. The weekly column, The Welch Way, that she writes with her husband, Jack Welch, appears in BusinessWeek magazine and is published by the New York Times syndicate in more than 45 major newspapers around the world.

John Wood


Founder & Executive Chairman of Room to Read left an executive career track at Microsoft Corporation to form Room to Read, a nonprofit organization that "combines the heart of Mother Theresa with the scalability of Starbucks" to help empower children across the developing world to break the cycle of poverty through the power of education. Room to Read developed from a singular idea and a donkey-load of donated books into a global education movement.

Dr. Williame Duggan


teaches strategy and leadership at Columbia Business School. He has 20 years of experience as a strategy advisor and consultant. He is the author of several books on strategy including "Strategic Intuition, the Creative Spark in Human Achievement.

Dr. Naif Al Mutawa


the creator of THE 99-the first group of superheroes born of an Islamic archetype. THE 99, has received positive attention from the international media including The New York Times, The Wall Street Journal, Time Magazine, Newsweek Magazine, Wired, Elle, The Washington Post and The Guardian. Recently, Forbes named THE 99 as one of the top 20 trends sweeping the globe

Scott Heiferman


Co-founder and CEO of Meetup, an organization dedicated to 21st century local community organizing. Millions of people, in over 100 countries, now use Meetup.com to self-organize local community groups of all kinds, with thousands of Meetups (real community meetings) happening daily. Previously, Heiferman co-founded Fotolog, currently a top social network in South America, and i-traffic, a top online ad agency in the 90s.

Perry Chen


co-founder and CEO of Kickstarter, a new way to fund ideas and endeavors. Kickstarter allows people to offer goods, services and other unique (and frequently, whimsical) benefits in return for funding.

Corwin J. Stone


started his design career at Apple and quickly developed a passion for developing online experiences and helping clients bring their creative visions to life. Corwin launched Themilkfarm in 1999 and later went on to be Creative Director for Gyro International, the UK's largest B2B marketing agency
Organizer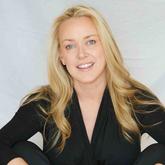 Julianne Wurm
New York, NY, United States
Organizer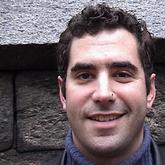 Edward Rashba
Cresskill, NJ, United States
Team
Marisa Farina

Sponsorship

Connie Frances Avila

Event Production

Malek Pulatkonak

Committee member

Josh Klein

Technology
---