Masala
x
= independently organized TED event
Theme: How are women and girls reshaping the future?
Mumbai, India
December 8th, 2010 - December 9th, 2010
About this event
TEDxMasala has grabbed the opportunity to present the views and thoughts of the amazing women around us here in India by giving them a platform to speak about their inspiring ideas, concepts, experiences and theories. Women from all possible walks of life have been doing remarkable work in terms of molding and reshaping the future of the world. It is only through the exchange of ideas and thoughts, and by learning of success stories, that we shall be able to create an environment full of inspiration, supporting positive social change in generations to come.
Organizer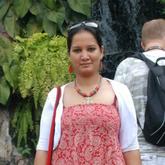 Guncha khare
Mumbai - Bandra West, India
Team
Alex Baine

Bombay HUB Facilitator
---