Coimbra
x
= independently organized TED event

Theme: Between us and words!
Coimbra, 06, Portugal
October 25th, 2014
Venue and Details
ISCAC - Coimbra Business School
​ S. Marinho do Bispo
Coimbra, 06, 3000
Portugal
More about the venue »
Event Type (what is this?) Standard
This event is open to the public. Tickets are available.
Ticketing policies vary by event.
---
Organizer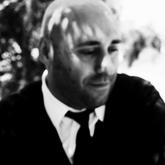 Frederico Dinis
Coimbra, Portugal