Battenkill
x
= independently organized TED event
Theme: Connecting Creative Communities
Manchester Center, VT, United States
September 13th, 2014
About this event
Manchester, Vermont, August 18, 2014 – On Saturday, September 13th, experience TEDxBattenkill, an independently organized TED event featuring action-inspiring live talks by thought leaders and innovators, a locavore lunch and networking reception where you can meet the speakers, discuss, debate and be inspired by the talks!

Organizers of TEDxBattenkill, Michael Ellenbogen from Eons Creative and Kate Pace from Route 7 Social, selected seven "talks" from a field of entries and nominations. Each "talk" is limited to 18-minutes and delivered by a high-ranking professional sharing a poignant experience or idea… their "Ah-Ha!" moment. Attendees can expect adventure, entrepreneurship and creative communications to start!

Speakers include Emmy Award-winning Photographer/Anthropologist Joshua Cogan, Pro Speaker/Communiations Expert Ann Zuccardy, and Vermontrepreneur/Game Theorist Marguerite Dibble. Artist/Educator Dana Walrath will also take the stage, along with Many Kitchens Founder Valentina Rice, Clipperton Project Director Jon Bonfiglio, and Entrepreneur Joy Slusarek.

All ticket-holders will enjoy the first annual LOCAL CHEF LOCAVORE POTLUCK LUNCH, celebrating Southern Vermont's Award Winning, Artisanal Food Community. Local and regional chefs, restaurants and artisanal food producers have partnered with TEDxBattenkill to offer everyone a healthy and delicious lunch. Some chefs will be on site to personally share their food with you while others will rely on our friendly lunch committee to do the same. Lunch begins with a Vermont Cheese Station, Wine and Beer Tasting and is followed by menu items a group of local food producers committed to sharing ideas and celebrating community.

TEDxBattenkill, presented by Global-Z International, is a community event organized around a common goal of enriching our culture, our creativity, and our potential along the Battenkill.

Organizer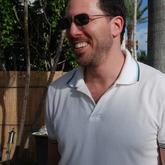 Michael D Ellenbogen
Manchester Center, VT, United States
Organizer
Kate Pace
Manchester Center, VT, United States
---