WenhuiRd
x
= independently organized TED event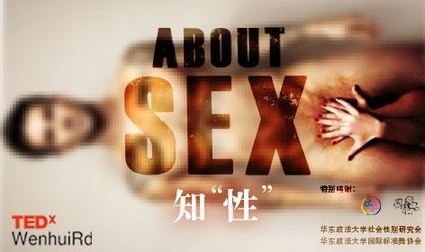 Theme: About Sex|知"性"
Shanghai, China
May 17th, 2014
Watch video from the event
Please install flash player to see this video.
View photos from the event on Flickr
About this event
性,在古老而传统的中国大地上,无疑是最令人难以启齿的话题之一。然而在摩登前卫的大上海,关于性学的研究和实践却有很多,有"占领男厕所"的行为艺术,有"阴道独白"的话剧表演,也有每周一次在"女树空间"里的独立女性聚会。在朝气蓬勃的松江大学城里,有一股腐朽老旧的思想依然还在大张旗鼓地统治着大学生们,谈到"性",人们的表情开始变得狰狞扭曲,语调下降,音量放轻。有什么不敢说的呢?让我们来聊聊"性"吧,突破自我,来了解一下关于性的那些ideas,我们有太多不知道的事了。

Sex, one of the most embarrassed thing to speak out on this ancient and old-fashioned land. However, there are many studies and practices going on this modern city, Shanghai: Action arts, like "Occupy Men's Room"; Drama, like "The Vagina Monologues"; Get-togethers, like "Nvshu Space"; Festivals, like "Shanghai Pride". Even though, the cliches on "Don't talk about sex" still rule those young minds in the Songjiang University Town. Why don't we talk about sex? There are many things we should know but know little.
Organizer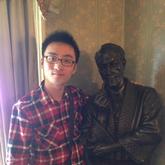 驰南 郑
Shanghai, China
Team
曹曦 Xi Cao

策展人

谭玮修 Weixiu Tan

策展人

姜人杰 Renjie Jiang

策展人

刘逸强 Yiqiang Liu

策展人

王艳 Yan Wang

策展人

朱雳 Li Zhu

策展人

施小敏 Xiaomin Shi

策展人

申瑞琦 Ricky Sheng

策展人

朱子文 Ziwen Zhu

策展人

徐淑波 Shubo Xu

策展人

董嘉璐 Lucia Dong

策展人

曹泽理 Zeli Cao

策展人

杜丽萍 Lipin Du

策展人

王苑竹 Yuanzhu Wang

策展人

高恺雯 Kaiwen Gao

策展人

张佳雯 Jiawen Zhang

策展人

李力博 Libo Li

策展人

董佳奇 Jiaqi Dong

策展人

李沙莎 Lisa Li

策展人

白洋 Yang Bai

策展人

韩笑 Xiao Han

主持人

史一 Yi Shi

主持人

秦雪碧 Xuebi Qin

顾问

章秋鸣 Qiuming Zhang

顾问

郭天添 Tiantian Guo

宣传册总编

朱丹钰 Danyu Zhu

策展人

朱丹钰 Danyu Zhu

策展人

朱丹钰 Danyu Zhu

策展人
---