Navesink
x
= independently organized TED event
Red Bank, NJ, United States
May 10th, 2014
About this event
TEDxNavesink aims to bring the most enlightening and inspiring TED Talks to the Jersey Shore area. This year's event, entitled PLAY, instilled us with powerful ideas and compelling suggestions, meant to provoke us into thought and conversation. Speakers presented us with moving lessons about the importance of play to our children and to ourselves in personal, intellectual, and social growth, in the development of our minds and our bodies, and in our overall health and happiness. TEDxNavesink's PLAY was undoubtedly an empowering event - next year's is sure to be even better!
Confirmed Speakers
Todd Reynolds
Todd Reynolds, violinist, composer, educator, technologist, and one of the founders of the hybrid-musician movement for 'present music,' gave multiple performances of his incredible electric violin.
John Shammas
John Shammas, a 16-year-old high school student and web developer currently working at Meddle, taught us how to participate within the system he created, made for posting selfies of our day at the TEDx event - Making the TEDxSelfie, version 2.0.
Baba Brinkman
Baba Brinkman, a Canadian rap artist, award-winning playwright, and former tree-planter (who has personally planted over 1 million trees) gave us a talk on the Brief History of Rhyme: Wordplay Past and Present
Lois Holzman
Lois Holzman, director of the non-profit East Side Institute and lead organizer of the biennial Performing the World conferences, spoke of how Play Helps Us Grow at Any Age.
Laurie Brekke
Brekke, the co-founder of Go Sprouts.org, explained to us the proposal, creation, and impact of a 'learning garden' to an Atlantic Highlands Elementary School.

Marc Bekoff


Marc Bekoff, Professor Emeritus of Ecology and Evolutionary Biology at the University of Colorado, Boulder, and a recipient of the 2000 Exemplar Award from Animal Behavior Society, spoke on Wild Justic and Fair Play.
Mike O'Keeffe
O'Keeffe, an improv comedy performer and instructor of the Sak Theater Comedy Club, kept the crowd laughing and attentive during several "interruptions" throughout the event.
Robyn Stratton-Berkessel
Stratton-Berkessel, a specialist in participatory design in the field of organizational and human development for positive change, delivered a talk on Playful Inquiry, emphasizing the powerful impact of positivity.
Karl Kapp
Kapp, a scholar, writer, and expert on the convergence of learning, technology, business operations, and gamification, provided us with Life Lessons from Video Games.
Augie Carton
Founder of Carton Brewing, Augie delivered an entertaining talk on his idea that Beer Is Cuisine.
Jillian Pransky
Co-founder of Bright Spirit Yoga Teacher Training and National Director of Restorative Therapeutic Yoga Teacher Training for Yoga Works, Pransky lead an inspiring talk about acceptance, forgiveness, and love within all of our relationships, using Mindplay to Expand the Love in Your Life.
Pat Rumbaugh
Better known as "the Play Lady," Pat is the author of "Let's Play at the Playground" and the founder of Takoma Plays, a group that has organized over 45 free play events. Pat taught us all about how she is Saving Play: One Playful Step at a Time, and why this idea is so important.
Peter Gray
A research professor of psychology at Boston College, Gray presented us with alarming statistics about the Decline of Play and Rise of Mental Disorders.
James Giunta
Giunta, a hypnotist who works privately with individuals and groups, demonstrated for us his own Hyp-Note= Therapy.
Mark Burgess
Burgess, co-founder and president of Blue Focus Marketing, described in detail the importance of The Rise of the Social Employee.

Ed Johnston


A Kean University professor, Johnston created Augmented Asbury Park in collaboration with Monmouth University professors Mike Richison and Marina Vujnovic to offer a mobile, augmented reality experience of key historic landmarks of the Asbury Park boardwalk.
Poornima Vijayashanker
Founding engineer at Mint.com, BizeeBee, and Femgineer, Poornima reminded us of the importance in Taking the Time to Tinker.
Tim Sheehan
Sheehan, an author, real estate executive, runner, and son of Dr. George Sheehan, Tim discussed with us his father's philosophy of play, and how to Get Into Your Play - Wisdom from Dr. George Sheehan.
Dennis Daniels
Dean of students at Hope Academy Charter School in Asbury Park, Daniels is also a self-taught Djembe drummer who invited audience members on stage with him during his riveting presentation, to play along with him in Spiritual Drumming.
Marie Jackson
Jackson, owner of the Flaky Tart Bakery, delivered an inspiring talk on Healing Ourselves Through Play that moved everyone in the audience to an adoring, standing ovation.
John Dias
Two River Theater's artistic director, Dias explained to us that We Call It 'Play' for a Reason.
Stan Green
Professor of Anthropology and Dean of the McMurray School of Humanities and Social Sciences at Monmouth University, provided a talk on how communities adapt, function, and change through explaining the Anthropology of Baseball.
Joe Iconis
Iconis, a composer, lyricist, and author, played the piano, sang original, clever works, and thrilled the audience of TEDxNavesink.
Matthew Urbanski
Urbanski, a landscape architect and principal of Michael Van Valkenburgh Associates, taught us on his abilities in Creating Place Spaces for the Livable City.
Jens Peter de Pedro
Play designer at Toca Boca, de Pedro demonstrated the impact had by children's toys, and Why We Must Go Beyond the Pink and Blue.
Organizer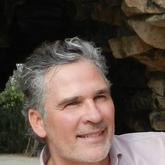 Brian Smiga
Atlantic Highlands, NJ, United States
Team
Donna Steinhorn

Co-Organizer/Chief Experience Officer

Vidar Brekke

Chief Information Officer

Gail Wood

Chief Curation Officer

Brian Reynolds

Chief Marketing Officer
---