Cincinnati
x
= independently organized TED event
Cincinnati, OH, United States
October 16th, 2014
Venue and Details
Memorial Hall
​ 1225 Elm Street
Cincinnati, OH, 45202
United States

Event Type (what is this?) Standard
This event is open to the public. Tickets are available.
Ticketing policies vary by event.
---
About this event
Save the Date: More information to be announced soon! Like the TEDxCincinnati Facebook page and sign up for emails to be the first to know when tickets are available. www.TEDxCincinnati.com.
Thank you!
Organizer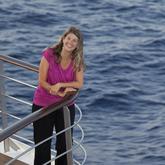 Jami Edelheit
Cincinnati, OH, United States
Team
Beth Krumbein

Team member

Angela Panzica

Graphic Designer

Michael Hiles

Social Media