Brussels
x
= independently organized TED event
Theme: Who is Going To Save The World?
Brussels, Belgium
December 6th, 2010
Watch video from the event
Please install flash player to see this video.
View photos from the event on Flickr
About this event
There seems to be no end to the list of problems in our world, and everybody agrees that it is in need of saving. But who is going to do it? Where are all the superheroes?
Organizer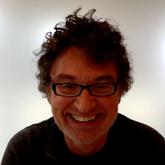 Walter De Brouwer
Mountain View, CA, United States
---