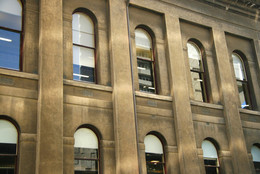 TEDxLLSWomen's An Honest Conversation aims to inspire and engage Melbourne women.
Following on from TEDxParkvilleWomen's highly acclaimed sold out event last December, TEDxLittleLonsdaleStWomen is building a program packed with authentic local speakers, with the opportunity to meet fellow Melbourne women.
The theme of TEDxLLSWomen in 2012 is An Honest Conversation.

Honest and unpolished communication connects. It creates space to share our vulnerabilities, imperfections and triumphs.

Honesty can include a truth admitted to the self, an insight into the unknown or a probing enquiry into striking that all-too-delicate 'balance'.

At TEDxLLSWomen we will delve into the nuances of topics such as creativity, domestic violence, social enterprise and fear. Through sharing our speakers' stories, maybe we can even face up to some of the things that we are collectively kidding ourselves about.

It will be frank, uncensored and refreshing.

When did you last have An Honest Conversation?

Quench your thirst for candour at TEDxLLSWomen.
Check us out on Facebook or at www.tedxlittlelonsdalestwomen.com