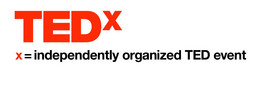 This event will focus on local, national, and global interests. Anything from media perception and bias, to care for people suffering from dementia, to saving the Coral reefs, to perspectives of Muslims on issues involving terrorism. We are hoping to unite the community and work together to solve local issues that affect many of us, as well as creating a global consciousness.
Speakers
Speakers may not be confirmed. Check event website for more information.
Mateen Ahmed
Student - Discussing Islam & Terrorism
Mateen is a foreign exchange student with Indian River Central School District from Pakistan. In 2014, his school was attacked by Pakistani-Taliban killing over 150 of his classmates. Mateen will not only share his story from that tragic day, but also give his unique perspective on how terrorism & Islam are perceived in the media.
Mckenna Lalonde
Mckenna has spent the past few years researching the care, treatment, and possible prevention of dementia and Alzheimer's for the elderly. Her passion was driven by her grandfather's struggle with this disease, and is trying to improve the treatment and care for those afflicted, as well as raise awareness for possible prevention in the future.
Nina Colello
Student - Power of Positivity
Nina is a very hard working, optimistic, & enthusiastic student. She is involved in multiple sports & clubs, and is always trying to find the positive in every situation. She understands the power of positive thinking, and wants to share this secret of success with others.
Suzanna Rainbolt
Student - Coral Reefs - Why you should care
Suzanna is a student at Case Middle School and has a passion for coral reefs. She has completed a tremendous amount of research & is trying to raise awareness to save them from multiple threats around the world. Specifically, some recent findings have shown promise for treating or potentially even curing certain types of cancers. Is that an opportunity we can really let slip away?