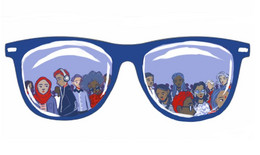 In the spirit of ideas worth spreading, TEDx is a program of local, self-organized events that bring people together to share a TED-like experience. At a TEDx event, TEDTalks video and live speakers combine to spark deep discussion and connection in a small group. These local, self-organized events are branded TEDx, where x = independently organized TED event. The TED Conference provides general guidance for the TEDx program, but individual TEDx events are self-organized (subject to certain rules and regulations).
Speakers
Speakers may not be confirmed. Check event website for more information.
Ava Powell
Student
Ava Powell is currently Miss Idaho's Outstanding Teen 2017. Her platform is Girl UP! Promoting confidence in teenage girls. Today, Ava participates in Student Council and is a member of the Bishop Kelly varsity cheer team. Ava plans to go to college and study marine veterinary sciences. On top of that, during the summer, Ava participated in the Zoo Boise teen volunteer program and so far has 115 hours. She placed third in interview at Miss America's Outstanding Teen competition.She will be speaking on the importance of equality, and her challenge of overcoming a speech impediment throughout her lifetime.
Jodi Peterson
Director of Development & Special Programming
You won't believe the hoops that had to be jumped through to help a homeless man secure his birth certificate and photo ID after 14 years of living on the streets with no identity. Jodi has been working with the homeless community of Boise for more than nine years. In her role as the Development and Co-Director of the Interfaith Sanctuary, she has fashioned events to fundraise for the cause, created visual pieces to help educate the Boise community on the challenges faced by the homeless, and stood in the trenches of the tent city, Cooper Court.
Matt Thompson
Student
Matt Thompson is a senior here at Bishop Kelly High School. He has ran cross country and debated with the school while also interning for science reasearch at Boise State University. Matt is openly gay and gender non-conforming man. As a queer individual he has taken it upon himself to explain to people what gender expression actually is and what it means to people. He hopes to get people to realize they should act and dress however they please, not just on what society expects them to do.
Rajesh Nagarajan
Professor
Dr. Nagarajan finished his undergraduate and Masters degree in chemistry in India and moved to the United States in 1998 to pursue a Ph.D degree at Wesleyan University, Connecticut. He worked as a postdoctoral fellow in the Department of Pharmacology and Molecular Sciences at Johns Hopkins University School of Medicine between 2004-2006. He then accepted a tenure-track faculty position to teach biochemistry and mentor undergraduate research students at Skidmore College, a private liberal arts college in upstate New York. In 2010, he moved to Boise State University to expand his research program on bacterial quorum sensing. He was recently promoted to Associate Professor at Boise State. During his tenure at BSU, he served as a mentor 7 high school, 44 undergraduate, 5 graduate students and one high school teacher in his laboratory. His research interest focuses on understanding the mechanism of bacterial communication in an effort to discover drugs for treating bacterial infections.
Yasmin Aguilar
Immigration Specialist
Yasmin Aguilar works in our community to help intergrate refugees into thier new homes. Yasmin is responsible for organizing public fund rasing events, the Run for Refugees, and International Women's day. A refugee herself, Yasmin had to flee her home county for personal safety in 2000 and began working for the Agency for New Americans soon after. She has helped transform the lives of many and is here to tell her story.