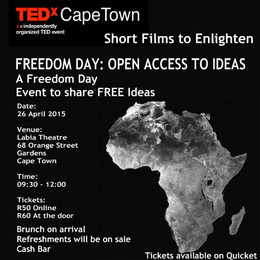 As we host our first event of the year, we celebrate freedom. Freedom of choice, Freedom from fear, Freedom of oppression. Freedom of self expression.

TEDxCapeTown will showcase an interesting line-up full of great talks around the idea of all kinds of freedom.
This morning TED talk session will feature 2 sessions with talks that will spark up some interesting conversation.