Meet the scientist couple driving an mRNA vaccine revolution
Uğur Şahin and Özlem Türeci
As COVID-19 spread, BioNTech cofounders Uğur Şahin and Özlem Türeci had one goal: to make a safe, effective vaccine faster than ever before. In this illuminating conversation with head of TED Chris Anderson, the immunologists (and married couple) share the fascinating story of how their decades of mRNA research powered the Pfizer-BioNTech vaccine -- and forecast what this breakthrough science could mean for the future of vaccines and other immunotherapy treatments.
This talk was presented at an official TED conference. TED's editors chose to feature it for you.
About the speakers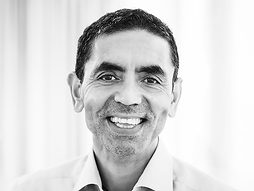 Uğur Şahin
Physician, immunologist
See speaker profile
Uğur Şahin is the cofounder and CEO of BioNTech and one of the world's foremost experts on messenger ribonucleic acid (mRNA) medicines. He initiated the historic development of the first mRNA vaccine for COVID-19.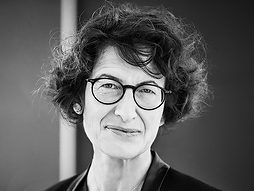 Özlem Türeci
Physician, immunologist, cancer researcher
See speaker profile
Özlem Türeci is the cofounder and chief medical officer of BioNTech. She leads the clinical development of "Project Lightspeed," the company's successful effort to develop and distribute an mRNA-based vaccine against COVID-19, a historic achievement completed in less than one year.
Uğur Şahin and Özlem Türeci's Resource List
Jim Collins | HarperBusiness, 2001 | Book
Jim Collins' book is an old classic, but in my opinion still one of the best books when it comes to identifying the one thing worth doing in life and understanding what it takes to build on it and create something that is great and lasts for many years.
Brian Christian and Tom Griffiths | Picador, 2017 | Book
Algorithms to Live By is fun to read. It explains how algorithms from computer science can be useful for practical problem solving and decision making in everyday life.
Behind the Talk