How great leaders inspire action
Simon Sinek has a simple but powerful model for inspirational leadership -- starting with a golden circle and the question: "Why?" His examples include Apple, Martin Luther King Jr. and the Wright brothers ...
This talk was presented to a local audience at TEDxPuget Sound, an independent event. TED's editors chose to feature it for you.
Read more about TEDx.
About the speaker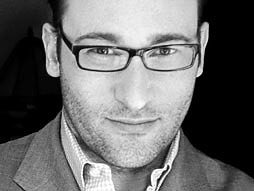 Simon Sinek
Leadership expert
See speaker profile
Simon Sinek explores how leaders can inspire cooperation, trust and change. He's the author of the classic "Start With Why."
Simon Sinek's Resource List
Behind the Talk