The search for the true face of Leonardo
<i>Mona Lisa</i> is one of the best-known faces on the planet. But would you recognize an image of Leonardo da Vinci? Illustrator Siegfried Woldhek uses some thoughtful image-analysis techniques to find what he believes is the true face of Leonardo.
This talk was presented at an official TED conference. TED's editors chose to feature it for you.
About the speaker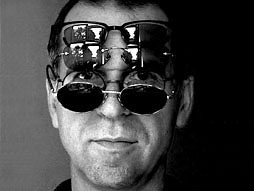 Siegfried Woldhek
Illustrator
See speaker profile
Siegfried Woldhek knows faces -- he's drawn more than 1,100 of them. Using sophisticated image analysis and his own skills as an artist, he's come up with a fascinating discovery about Leonardo Da Vinci.
Behind the Talk