A tailored history of who wears what -- and why
From puffy trousers to pantsuits and everything in between, law professor and author Richard Thompson Ford takes us on a fascinating tour through the history of fashion and the evolution of dress codes that still influence style today, tracing the real consequences people face for the way they dress. He offers an insightful and eye-opening explanation about why people care so much about what others wear -- and explains why you should think twice before calling the fashion police.
join
Support the Crown Act, which outlaws dress codes that prohibit braids, locs and other hairstyles suitable to Black hair.
About the speaker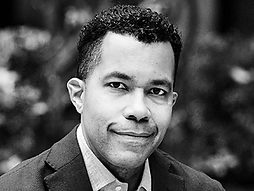 Richard Thompson Ford
Law professor, fashionista
See speaker profile
Richard Thompson Ford is a professor of law at Stanford.
Richard Thompson Ford's Resource List
Behind the Talk