Hope and justice for women who've survived ISIS
Human rights protector Rabiaa El Garani shares the challenging, heartbreaking story of sexual violence committed against Yazidi women and girls in Iraq by ISIS -- and her work seeking justice for the survivors. "These victims have been through unimaginable pain. But with a little help, they show how resilient they are," she says. "It is an honor to bear witness; it is a privilege to seek justice." (This talk contains mature content.)
This talk was presented at an official TED conference. TED's editors chose to feature it for you.
About the speaker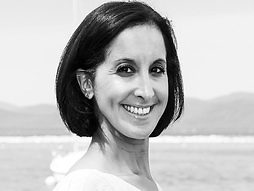 Rabiaa El Garani
Human rights protector
See speaker profile
As an experienced police investigator, Rabiaa El Garani has been deployed to many regions around the globe to investigate sexual and gender-based violence.
Rabiaa El Garani's Resource List