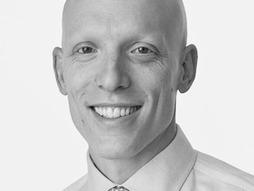 Sasha Dichter
Nonprofit VC
Sasha Dichter is director of business development at Acumen Fund, a nonprofit VC for enterprises serving the poor. He is the author of the "Manifesto for Nonprofit CEOs" and a blogger on philanthropy and social change.
Why you should listen
Sasha Dichter is the Director of Business Development at Acumen Fund, a nonprofit venture capital fund that invests in enterprises that serve the poor.  In this role, he leads up capital raising globally for Acumen Fund, including executing a successful $100M capital raise, serving as the point person for Acumen Fund's Partner community, and heading up global partnerships for Acumen Fund including global expansion.  Sasha is a member of Acumen Fund's leadership team and the author of the Manifesto for Nonprofit CEOs. He blogs about generosity,philanthropy and social change athttp://sashadichter.wordpress.com.
Before Acumen Fund, Sasha worked as Global Manager of Corporate Citizenship at GE Money, expanding financial offerings to underserved communities globally; and as a Senior Program Manager at IBM, spearheading the company's corporate citizenship strategy and launching a leadership program for school administrators. Sasha began his career as a management consultant for Booz & Company in the telecommunications practice, based in New York but working primarily in Latin America and Europe.  He's also had stints with the microfinance group of Bank Rakyat Indonesia and with the venture-backed Navic Networks, recently acquired by Microsoft.
Sasha Dichter's TED talk