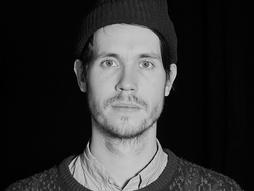 Hans Block
Filmmaker, theater director, musician
Under the label Laokoon, Hans Block develops films, theatre productions, essays, lecture performances and radio plays that deal with the question of how our idea of humans and society change or can be transformed in the digital era.
Why you should listen
Hans Block is a German theater director, filmmaker and musician. He studied music (drums) at the University of Arts in Berlin and theater directing at Ernst Busch Academy of Dramatic Arts in Berlin. His research, together with Moritz Riesewieck, about freedom of expression in the age of social media brought them international attention. Their debut film, The Cleaners, celebrated its world premiere at the Sundance Film Festival in 2018 and has since been screened at more than 70 international film festivals, in cinemas and on TV worldwide. It was nominated for an Emmy and the German Television Award and has received numerous international awards, including the "Prix Europa" for the Best European TV documentary film 2018 and the Grimme Audience Award 2019.
Hans Block's TED talk