Virtual Gatherings
Sharing powerful ideas does not need to be limited to in-person events. Virtual gatherings can engage your community in exciting new ways.
Host a virtual TEDx event
Format
Virtual events look to recreate and reimagine all the elements that make an in-person event special for an online space. Virtual events can be hosted on any digital platform.
Note: TED talks are copyrighted material, and as a result, blocked by other channels for sharing on YouTube.
TEDx organizers are not allowed to include TED talks in their programming if they plan to host their virtual event via YouTube. You can only show TED talks using your event's official (personal YouTube channels will not be unblocked) YouTube channel if you're hosting a TEDxLive, TEDxWomen or Countdown event.
Each virtual event session should have at least two components: a live host and multi-topical talks. Virtual events can also program smaller group discussions, digital workshops, and virtual networking events. Get creative with what a virtual space can offer your community!
TEDx Rules
Virtual TEDx Business events are still internal to the company's employees only. All TEDx Rules and content guidelines apply to virtual events and talks.
If you have an active TEDx license for an upcoming event, you don't need a separate license to host a virtual event. Simply update your event page by logging into your TED.com account, or, to add additional events, email tedx@ted.com. If you don't have a TEDx license, apply here!
Audience
Virtual events do not have an attendee or viewer limit. Live streams/webcasts may be hosted on any digital platform.
Share the virtual event schedule with attendees in advance with recommended at-home setups so attendees can prepare for their time attending your event.
Promotion
Make a social media plan! Get your attendees excited about tuning in to your virtual event and connecting with other attendees digitally. What will make your attendees want to tune in live?
Encourage attendees to register for event reminders and promote the event to their own networks.
It's important to share your talks with your virtual attendees and viewers once they've been uploaded to the TEDx YouTube account. That way, they can share your ideas worth spreading with a click of a button!
Content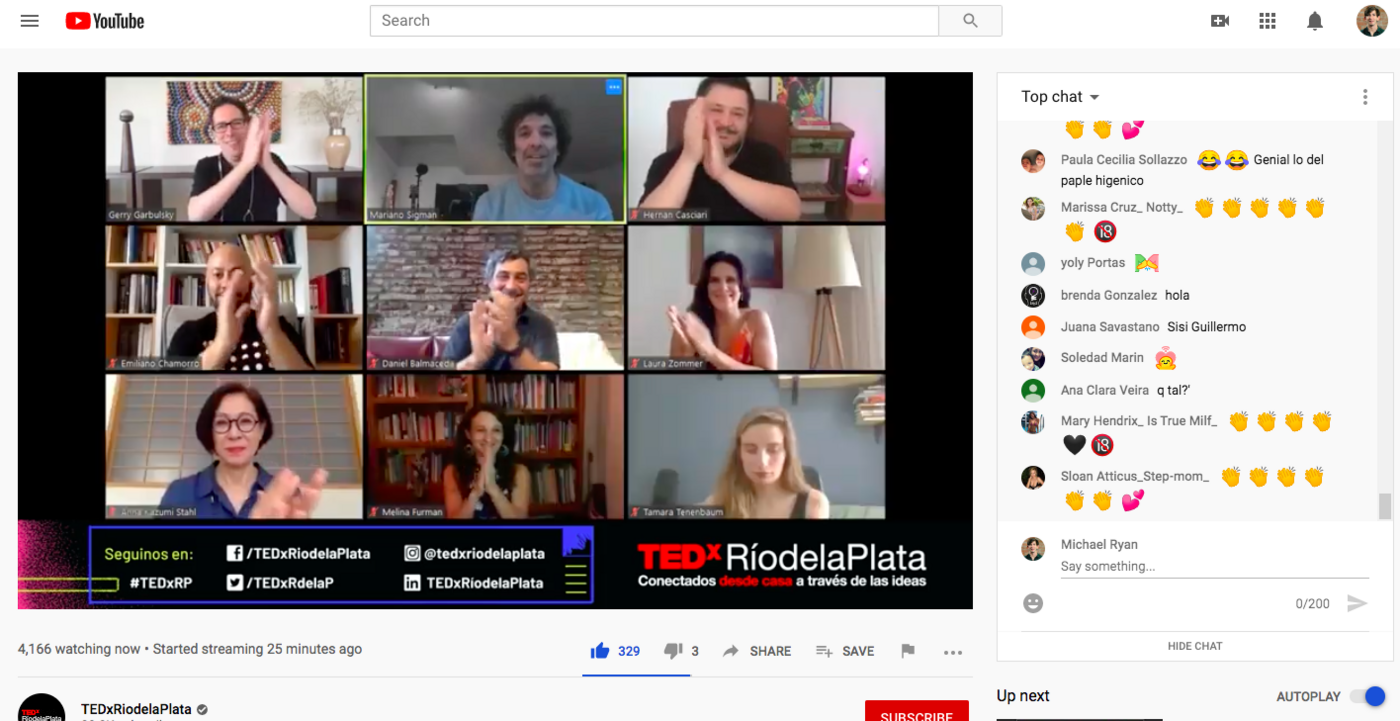 Virtual events should aspire to the same level of excellence in idea curation and talk development as in-person events. Please refer to the TEDx Content Guidelines and Fact-checking Guide to uphold these standards.
TED recommends featuring pre-recorded talks to ensure the best production quality possible. Check out the Remote Production Guide for best practices.
Optimize your event sessions for a virtual experience. Short event sessions with scheduled breaks help attendees stay active and energized.
Don't forget to interact live with your attendees! Create a thoughtfully moderated digital space for online conversation, commentary, and humor for your attendees. Pro tip: chat spaces are where you can communicate breaks, calls-to-action, and other important event details.
Talk post-production
Talks (including interviews and performances) should not exceed 18 mins. We recommend no more than 12, but we cannot share video longer than 18 minutes. Please edit accordingly; it helps ensure your speaker's ideas travel further online! Also, if you don't include the recording date on the slide, it should be included in the description.
As a reminder, videos should not have any superimposed text, images, or graphics. This includes event logos, videographer logos, watermarks, subtitles, and text. We do accept lower thirds with the event location, date, or speaker name to appear for a few seconds on screen.
Aside from standard video conferencing templates, please do not use picture-in-picture or split screens to show presentation slides used in the speaker's talk. When presentation slides are shown, they should be shown in the full frame of the video. Interviews can be split screen between interviewer and interviewee, but it is not required to include the interviewer in the final edit. Text graphics of the questions can be added on presentation slides as in the TED Interview with Adam Kucharski.
Pricing
If you need to charge for your event, be mindful of the value of the virtual experience you are providing your attendees and price appropriately. All TEDx Rules apply for virtual events.
Partners
Partners do not have editorial control over the ideas shared at your event, but there are many ways to incorporate partners thoughtfully into a virtual event! All TEDx Rules apply for virtual events.
TEDx digital content (outside of virtual gatherings)
If you are looking to share new TEDx ideas online outside of virtual or in-person TEDx events, you will need to apply and secure a Studio license. If you would simply like to share promotional or "backstage" digital content from your upcoming or past virtual or in-person TEDx event, an additional TEDx license is not required.
Opportunities and innovations to inspire you
When hosting virtual events, it is likely you are guiding your TEDx audience through a brand new experience. With this new kind of experience comes new opportunities.
Virtual experiences are being optimized and enhanced every day. See the latest opportunities and innovations TED is inspired by: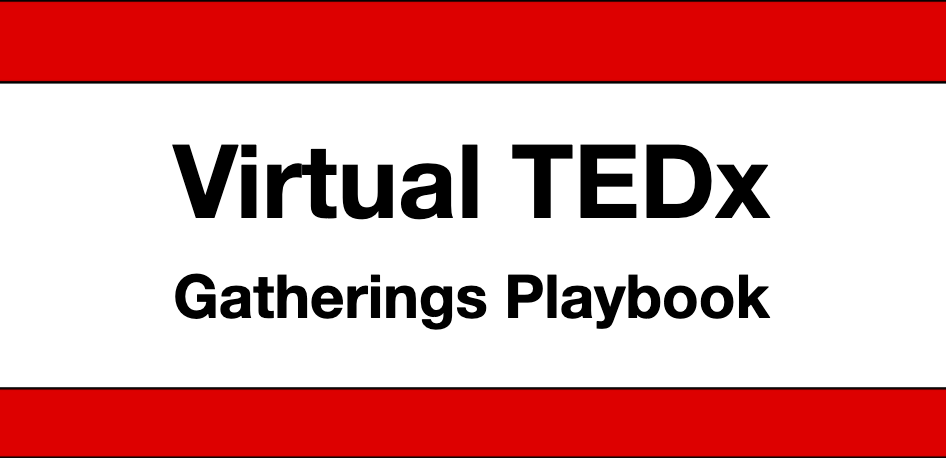 Resources
TEDx Remote Production Guide: Ensure your remote production team knows all the ins and outs of technically producing a virtual event and producing quality digital content.