TEDx Incubator

TEDx is about more than just events. The TEDx Incubator sources the ways TEDx organizers are expanding the platform. Each year, we choose a selection of community-submitted projects to promote to the TEDx network. Below, read about the 2014 Incubator Projects to find out more about how you can participate in these projects.
Applications for the TEDx Incubator are currently closed.
2014 Incubator Projects
TEDx Exchange Program
The TEDx Volunteer Exchange Program is a fantastic way to create learning experiences and expand the impact of your knowledge in the community, by volunteering for and receiving volunteers from other TEDx events.
How you can help
You can help guide the direction of this new program by sending an
email to Ruta at ruta@tedxvilnius.com or Andrei at andrei.dinu@tedxbucharest.ro with with any ideas on:
Your personal experience: Have you volunteered for a TEDx event outside your community or hosted a volunteer for your event from a community beside your own?
Feedback from organizers: Does this program interest you? Would you like to make it part of your event? How much help would you need from other TEDx organizers and from the project leads?
Feedback from team members: Would your team be interested in volunteering with other TEDx events? If so -- what would you be interested in doing? What would you like to learn?
Any other ideas you have.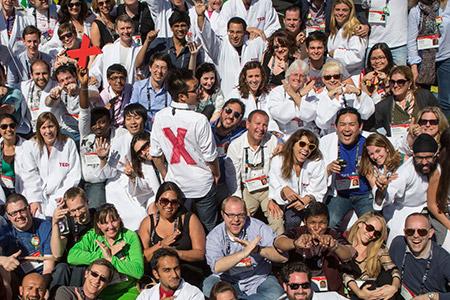 Project Leads
Andrei Dinu, TEDxBucharest
Ruta Kruliauskaite, TEDxVilnius
---
TEDx Artist in Residence
The TEDx Artist in Residence program focuses on building relationships with local artists to create art installations that help set the tone for the primary TEDx event, communicate the event theme, and convey an idea worth spreading. Artists work with the planning team throughout the months leading up to the event to design and implement a large scale installation and prepare a TEDx Talk related to his or her art.
How you can help
You can help or participate in this project in the following ways:
If you are interested in implementing an Artist in Residence program as part of your TEDx event or if you have ideas for how this idea could be adapted for use in rural communities or at smaller events, contact the team at artist@tedxmthood.com.
We are also in search of good ideas that can unite the global TEDx community through art. For example -- a universal piece that artists from many TEDx communities can create in their own style and have on display to connect artists and TEDx events around the world!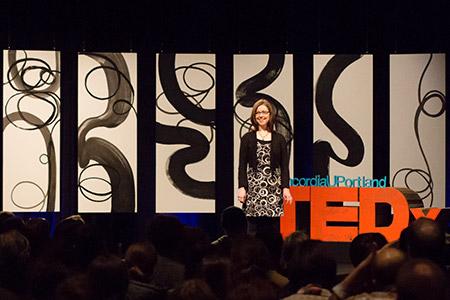 Project Leads
Michelle Jones, TEDxMtHood
Rebecca Shapiro, 2013 Artist in Residence at TEDxConcordiaUPortland