TED@DestinationCanada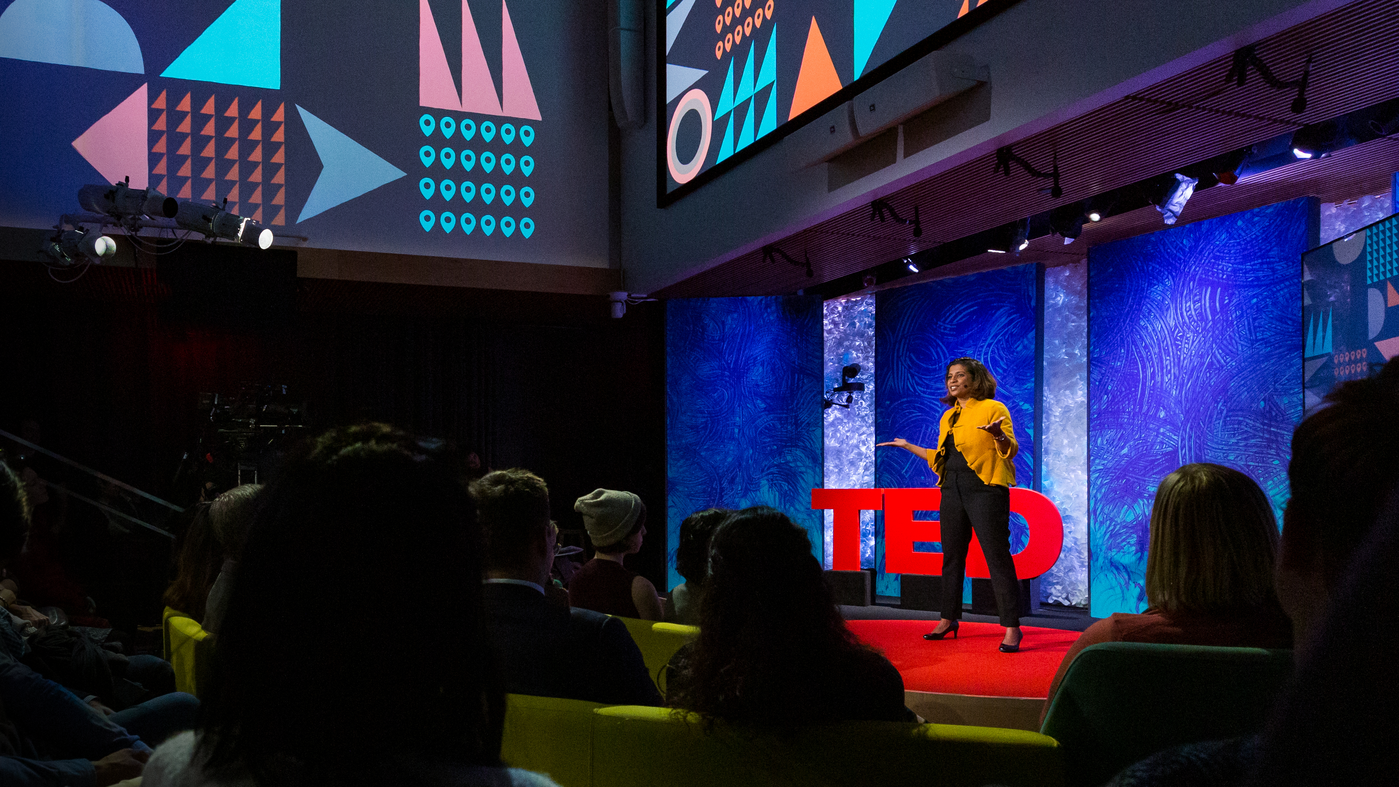 Destination Canada and TED are collaborating to create TED@DestinationCanada – a one-day event on February 23, 2023, featuring 14 inspiring speakers and two performers at the TED Theater in New York.
TED is tapping into Destination Canada's diverse ecosystem to source speakers who will highlight the brightest ideas that will shape our shared future. The theme of the event is:
O P E N
When we come together with open hearts and open minds, anything is possible. We see connections everywhere. We welcome all ideas, experiences, and ways of life—because this is how we learn, grow, and change. Join us on February 23 to reimagine the future we all share.
Each TED program varies widely and spans many topics—innovation, leadership, economic theory, science, the arts, from personal experience to collective initiative. We're looking for fresh ideas that will be relevant, interesting and surprising to a curious, educated global audience. If you have an idea you think is worth spreading, and connects to our theme, we want to hear it!
What is TED looking for?
The idea is core. Every single TED Talk is built around a powerful idea. The supporting content around this idea can be completely impersonal, based on the speaker's expertise, or completely personal, based on the speaker's own life experiences. The talk can also fall somewhere in the middle. No two TED Talks are the same.
There's a misconception that TED Talks are merely personal, inspirational stories. While some speakers include a tale from their own life, the true focus of a TED Talk is an idea that the listener can take with them. An idea might be big or small, but it must have a powerful takeaway with potential for big impact. That means…
Who can apply?
If you're currently living (or have previously lived) in Canada—or have a deep connection to Canada—you're eligible! Like all TED programs, ideas should cover the full range of human experience, including the many brilliant and amazing things Canadians know and do! Your idea does not have to be explicitly about tourism or Canada.
The application process
If you're interested you should submit a written application through the link below which includes completing a questionnaire and submitting a 1-minute selfie-video describing your idea. The deadline to apply is Sunday, August 14, 2022 (11:59pm ET).
TED will review applications on a rolling basis, and will select a small pool of applicants to meet and discuss the idea submitted, via a 30-minute Zoom call.
Final speakers will be confirmed in October.
Once speakers are confirmed, the TED coaching begins!
What is the time commitment?
Preparing a talk for TED@DestinationCanada requires a minimum of 50 hours for script development, plus three video rehearsals with the TED team and dedicated time to memorize the talk. Speakers will spend three days (Feb 21–23, 2023) onsite in New York, with all expenses covered, workshopping and rehearsing with their fellow presenters and the TED team. Then it's time for the big event: TED@DestinationCanada!
Why give a TED Talk?
Click here to hear from TED's curation team and past TED Institute speakers on why giving a TED Talk was a special and rewarding experience—both personally and professionally.
Tips for applying
As you're preparing your submission, check out the massive library of talks on TED.com to make sure your approach is distinct.
Focus. Describe your idea in 15 words or less. Then weave a compelling narrative around it, offering your own intriguing angle on the topic.
Tell us why it matters. The best talks give the audience a new perspective, context or actionable information—maybe even hope!
Include supporting information. Use your expertise, research and powerful anecdotes to bolster your point of view and give us a sense of how you think.
Use conversational language—concise, active and jargon-free. Try to describe your concepts in a way that people around the world will understand.
Don't pitch. This is not a branding or product-promotion exercise.
It's not (only) about you. If yours is a personal story, it should include lessons or advice that could apply to others.
Be yourself! Please don't feel you need to play the "TED speaker." We're looking for folks who have something to say and their own way to express it. The way you speak, your gestures, your everyday words are all welcome on the TED stage!
What to avoid
Rarely do we invite people to speak about a very personal experience or a personal philosophy. Here are examples of ideas that we would likely not consider:
How I learned to speak my truth and be my authentic self.
How to conquer your fears and achieve your dreams.
Find your passion through unleashing your creativity.
I had a rare experience and it taught me to face my fear.
What my journey through illness taught me.
Find happiness using the L.U.V. method: Light, Universe, Vulnerability.
I traveled to India and it changed my perspective on the stock market, even though I'm not a banker.
Apply now
Apply for TED@DestinationCanada!
At this time, we are only able to accept applications in English. Please note that applications without videos or applications with videos longer than one minute will not be considered.
The deadline for submissions is Sunday, August 14, 2022 (11:59pm ET).