TED is better with a friend
Give the gift of a TED Membership
One of the greatest gifts you can share is the joy and excitement of lifelong learning. TED Membership supports our mission as a nonprofit to ensure that new ideas are accessible to everyone. With a gift of $50, you're making a significant impact, one that will help shape the future, one idea at a time.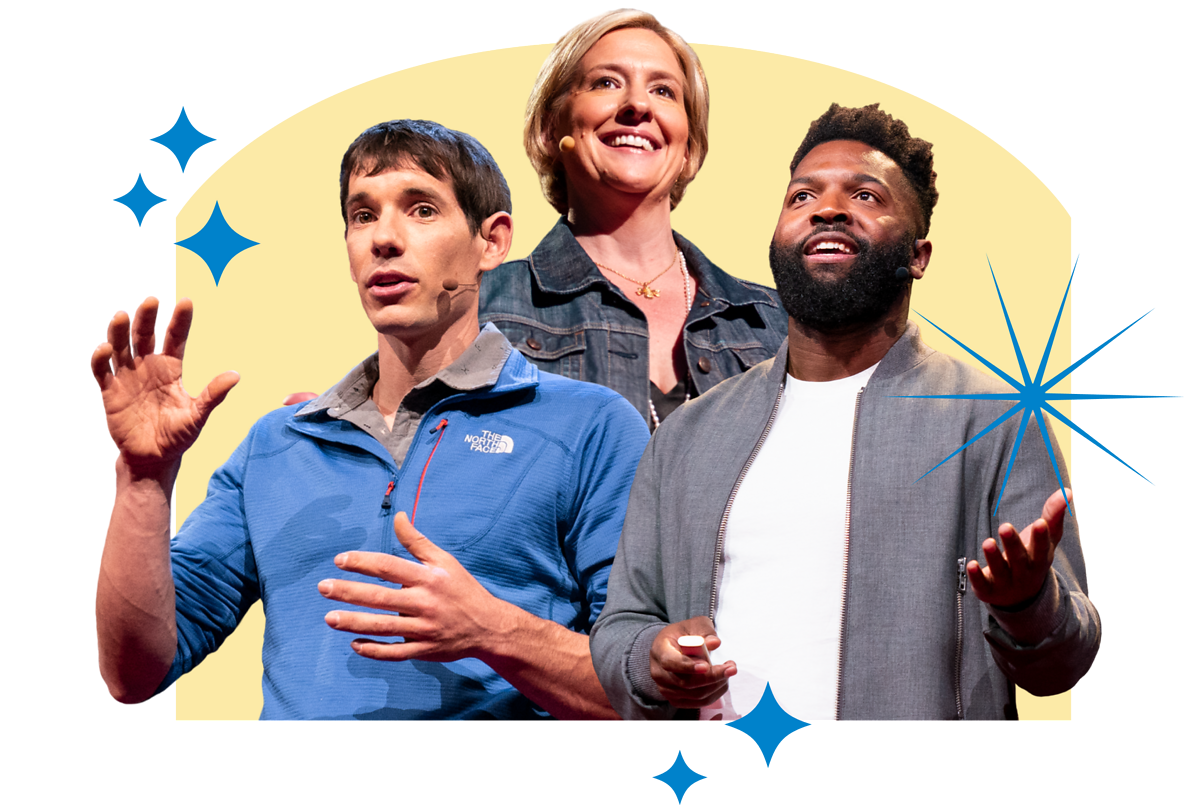 What is TED Membership?
One great idea can change the world. Give your loved one the gift of TED Membership! You'll provide them with a unique and meaningful gift while supporting our mission to spread ideas that matter.
Gifting a TED Membership supports the impactful content and change agents behind every talk we present. Once you order a gift membership, you'll receive a unique email to share with the recipient at a time of your choosing. Membership benefits include exclusive programs and events throughout the year, along with access to a global community of like-minded thinkers and doers.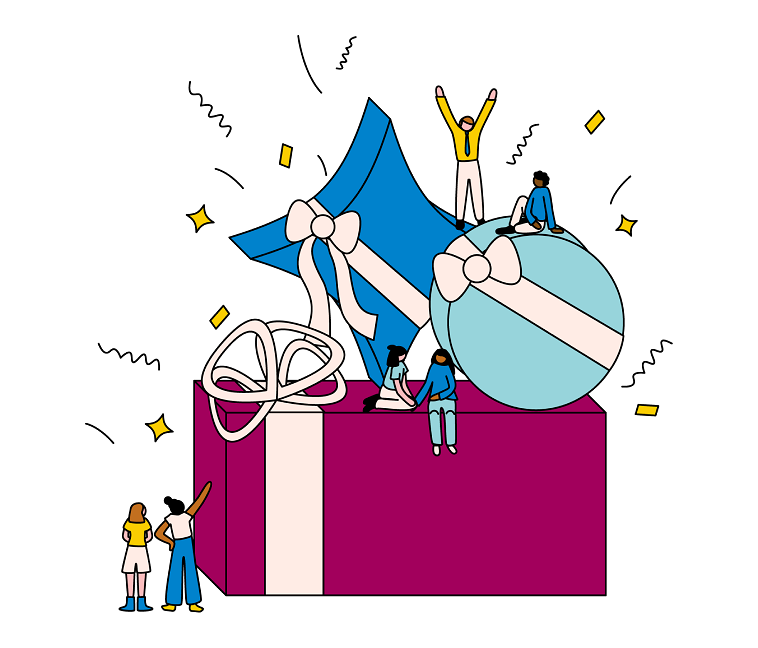 Ideas
Build on our belief in ideas worth spreading through meaningful discussion around TED Talks. United by the power of knowledge, you'll have the opportunity to share new perspectives.
Events
Enjoy exclusive members-only events with guest appearances by some of the most beloved TED speakers.
Community
TED Members get exclusive access to engaging conversations with others around the globe who are passionate about new ideas and lifelong learning.
Upcoming member events
Join TED Membership for access to exclusive monthly members-only events, including special conversations with some of the most brilliant TED speakers. You won't want to miss it!
Frequently asked questions
Common questions about giving a TED Membership
What is included in a TED gift membership?
Exclusive monthly members-only programming and events, including early access to new talks and guest appearances by some of the most brilliant TED speakers along with conversation groups hosted by TED.
How will my gift be delivered?
You will be able to schedule electronic delivery of your gift during the checkout process. The gift email will be sent directly to the gift recipient and will include your gift message and instructions on how to redeem.
When will the gift membership year start?
The membership will start on the day when the gift recipient redeems the gift and is active for one calendar year.
Yes, the gift will automatically expire 365 days from the date you purchase it. The gift recipient must redeem their gift within 365 days of when your purchase is made.
Can I choose when I want my gift sent?
Yes. You will be able to schedule delivery of your gift during the checkout process.
How does my gift recipient redeem a gift?
The gift recipient can click on the red "Redeem your gift" link included in the gift notification email. This will bring them to TED.com where they will be asked to create a new account or log in to an existing one if they have one already. Once redeemed, they will be taken to the membership dashboard.
Do I need to have a stored payment method (like a credit or debit card) to use a gift?
You don't need to have a stored payment method associated with your account to redeem a TED gift code.
How will I know when my gift has been redeemed?
Currently, you can not see when the gift gets redeemed. The gift recipient will see the expiration day of the gift membership in their membership dashboard.
What if I receive a gift and I am already a member?
Your membership will be extended for one year after activation of the gift. Once the gift membership expires, you will go back to your normal billing cycle.
How do I cancel and get a refund for a gift I purchased?
Please contact our Support Team at members@ted.com.
Can I purchase multiple gifts for different recipients at once?
Currently we do not support purchase of multiple gifts. You will need to purchase one gift at a time.
I bought a gift for someone but they did not receive it!
If you purchased a gift and it has not been received, ask the recipient to check their spam or promotional folders. If they are still unable to locate the gift, you can contact our Support Team at members@ted.com and we will be happy to help assist you.
What happens to the gift recipient's personal information that is collected?
The information that TED collects is used for the sole purpose of sending personalized gift emails to the recipient this information will not be used for any other purpose. However, TED uses third-party email service providers to process gift requests where personal email information may be stored. See their privacy policy about how they manage personal information. For details about how TED manages personal information and communicates with you, please see TED's Privacy Policy and Terms of Use.
Can a gift membership be transferred to another recipient?
Yes, the gift membership can be transferred to another person by sending the TED Membership gift code in the recipient's email. Once the gift code is activated the membership can not be transferred.
Did you receive the gift of TED?
Activate your membership today.