TEDConnect
Are you attending a TED Conference? Orient yourself to everything happening around you with TEDConnect — an app created for TED attendees.
With TEDConnect, you can...
Browse the full list of attendees and speakers
Message speakers and other attendees
Build out a TED network of new and old friends, and a list of people to keep track of
Access the schedule of speaker sessions, lunches, parties and other activities
Check out maps of the venue and surrounding area
Find other attendees within the event space, and share your Whereabouts (only available at some events, e.g. TED2017)
Personalize your account with a bio, photos, and contact information (and adjust who can see it).
Access to TEDConnect requires a TED.com user account and confirmed registration at one of the TED conferences or select TEDx events. If you have any questions, email TEDConnect support at connect@ted.com.
(Not attending TED? Download TED's official app in the iOS App Store or Google Play store to watch TED Talks fresh from stage.)
App highlights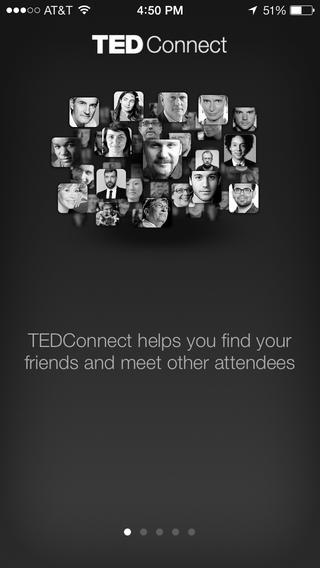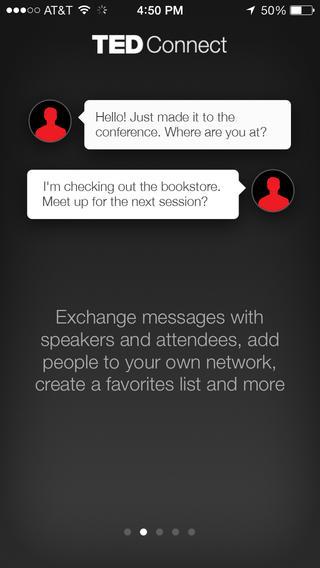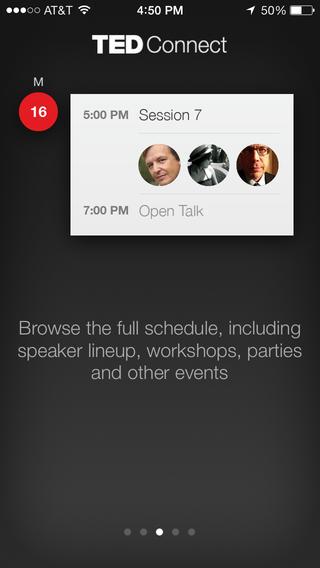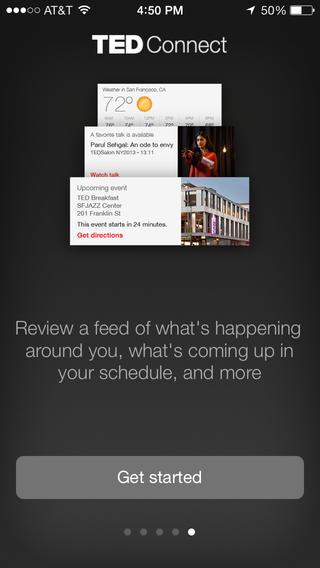 Download the app
Download the app by tapping on the following links on your device: iOS App Store (you'll need iOS 7 or higher), or in the Google Play Store on Android. Then log in with your TED.com user name and password.