As the COVID-19 crisis gripped the globe, Skoll Foundation + TED teamed up to support 17 independent TEDx teams in countries affected by the pandemic to help elevate local voices and innovations. Four TEDx teams produced virtual TEDx events directly responding to the pandemic. Kicking off in November 2020, TEDx Skoll Conversations invited a global audience to hear from speakers in Brazil and India (consequential COVID-19 epicenters) and then later, South Africa and Nigeria (important centers of social innovation on the African continent).
---
Watch the playlist of TEDx talks
Talks included in the playlist are from all virtual events supported by TEDx Skoll Conversations. Share an idea that inspires you using #TEDxSkollConversations.
---
Explore more TEDx ideas
On the frontline of COVID-19
Frontline workers, healthcare providers, and community leaders from around the world share their experience + ideas on the current global health crisis.
Pandemics + public health on the ground
Healthcare workers, scientists, and community leaders offer solutions and ideas on public health challenges and innovations.
Caring for community in times of crisis
This moment is about more than public health. Pandemics implore communities to come together to solve a ripple effect of challenges.
Discover insights from TEDx communities
Read more about the virtual events and discussions led by TEDx communities in Brazil, Nigeria, South Africa, and India that showcase ideas related to the pandemic.
Find a TEDx in your community
---
Subscribe for updates
Sign up for virtual event reminders + the latest TEDx talks responding to pandemics & public health. You'll also receive curated updates from TED + Skoll Foundation.
About our partnership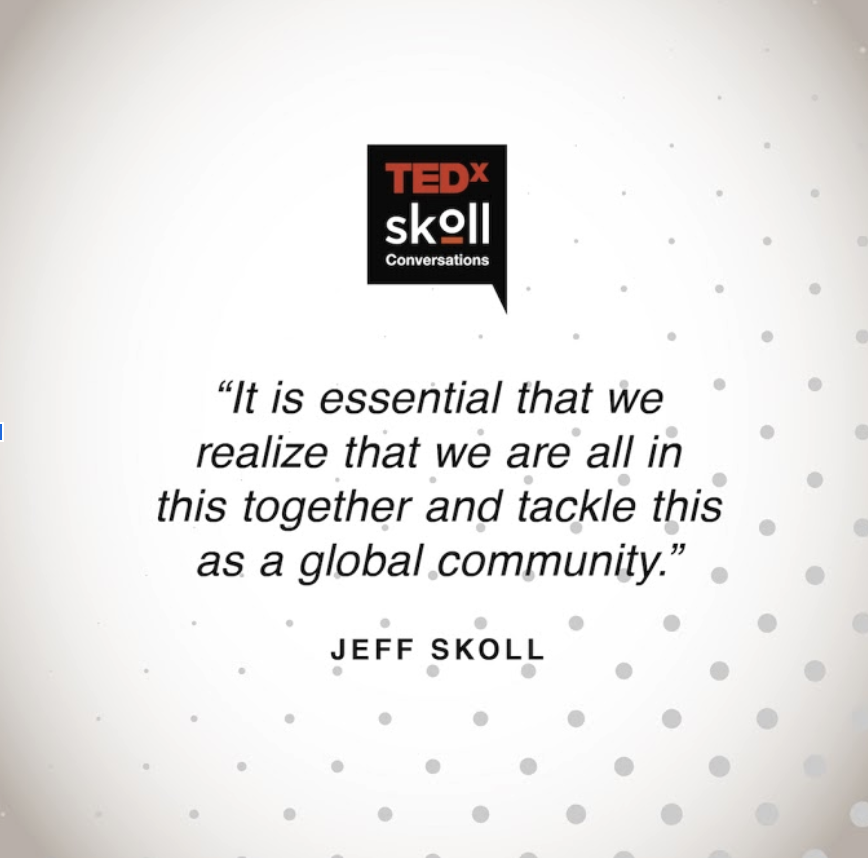 TED + The Skoll Foundation partnership
Skoll Foundation is a global supporter of the TEDx network of curators and conveners who are strengthening community and civic discourse across the globe. To learn more about past TEDx Skoll Conversations series, hear directly from TEDx communities they've supported.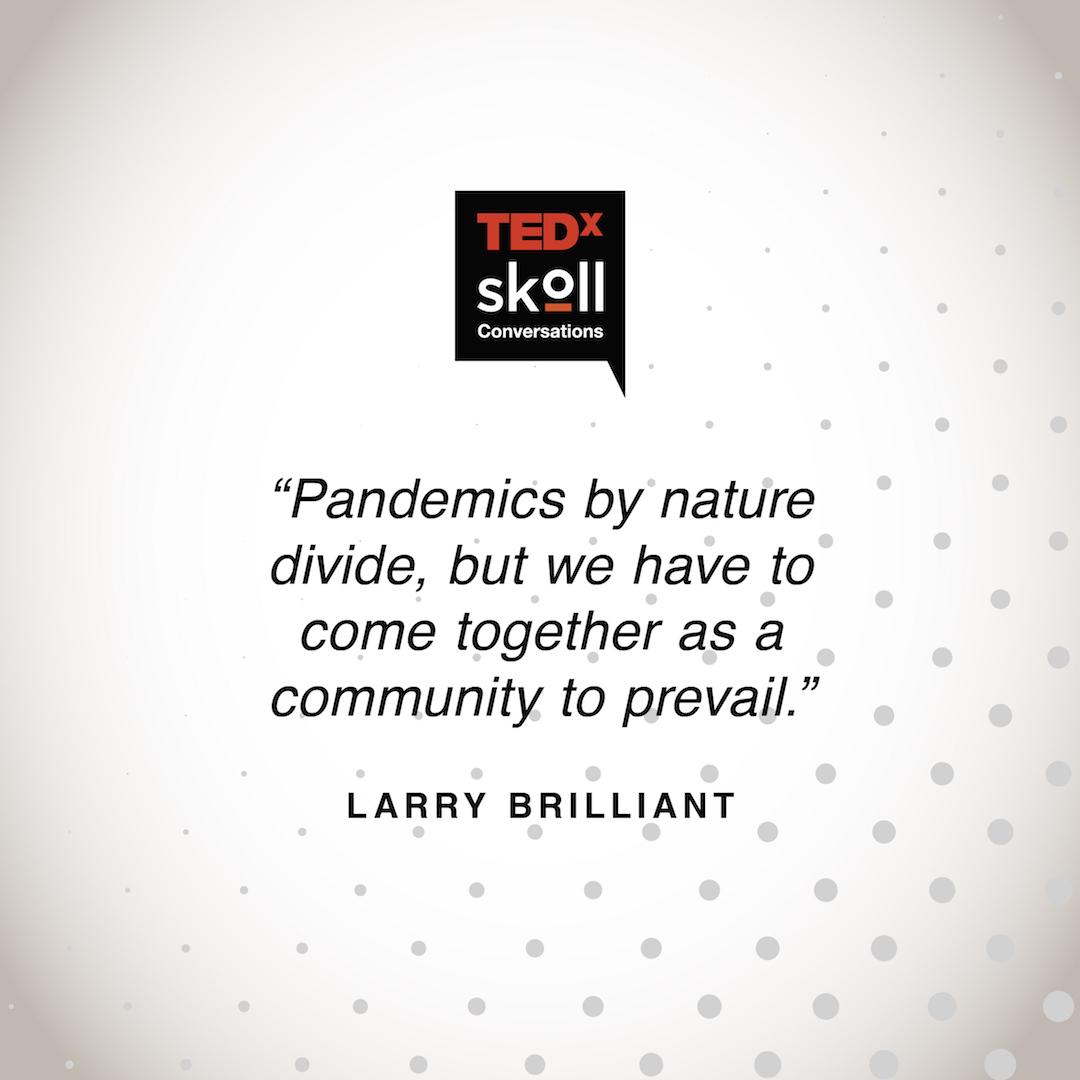 About The Skoll Foundation
The Skoll Foundation seeks to catalyze transformational social change by investing in, connecting, and championing social entrepreneurs and innovators who together advance equitable solutions to the world's most pressing problems.