Bringing TED to your audience
We closely follow media trends and tailor TED Talks to a wide range of platforms – from low-tech to high-tech – for worldwide impact. Below, explore the ways you can bring TED to your unique audience and further our mission to spread ideas. To get started, please fill out our media licensing request form.
License TED Talks for your video or audio platform
More than 50 world leading online and mobile companies partner with TED to make the talks available to their audience through strategic licenses. We support our partners with curated playlists, artwork, subtitles and promotional materials to build large and loyal audiences for TED on their platforms.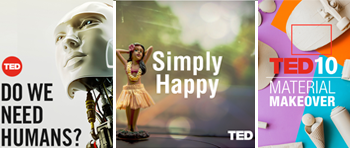 Bring the TED Radio Hour to your listeners
TED in partnership with NPR would be thrilled to bring the TED Radio Hour to your country. With dozens of episodes created around great ideas from the TED stage, we are actively licensing the TED Radio Hour to broadcasters around the world. Reach out if you would like to learn more about the TED Radio Hour.

Produce an original television series with TED
Through partnerships with national broadcasters such as NHK in Japan, TED is creating original prime time television series based on TED Talks with original content from our local partners. If you have a concept for a strong TED television format, let us know.
Check out Super Presentation on NHK in Japan, now in it's 9th season, and Canal Futura in Brazil.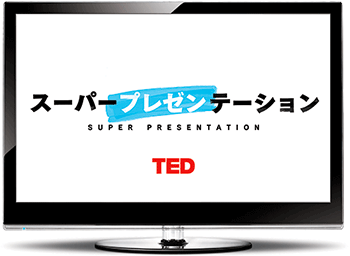 Bring TED Talks to the workforce with Cornerstone
Spark learning & creativity in your workforce with curated TED Talks playlists. Engage busy professionals with modern, innovative learning content by licensing TED Talks through Cornerstone. Learn more.
Develop a product based on TED content
We're always excited to receive requests to utilize TED Talks in mission-driven digital products. For example, TED is partnering with National Geographic Learning/Cengage to design an English language learning curriculum product for schools around the world. Reach out to us if you would like to explore a relationship to incorporate TED content in a product or service that you are developing.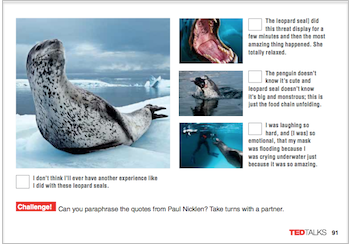 TED Talks for correctional facilities
TED has partnered with American Prison Data Systems (APDS) as the exclusive provider of TED Talks into correctional institutions with a series of curated playlists that were built in collaboration with corrections professionals and thought leaders from across the country, including former inmates, therapists, COs, and corrections administrators. APDS provides these TED playlists free of charge to interested correctional institutions around the world.
Make the journey better with TED
Bring TED Talks to your passengers in the air, at sea or on the road. We curate playlists for airlines such as Delta and Cathay, as well as Viking Cruises.
---