RVA
x
= independently organized TED event
Theme: re___
Richmond, VA, United States
March 28th, 2014
Watch video from the event
Please install flash player to see this video.
View photos from the event on Flickr
About this event
TEDxRVA 2013 featured live talks by impressive Richmonders, nationally known innovators and story tellers, and international change makers. Combine this with the enthusiastic attendees, the interactive experiences, and live energy from the "built from scratch" theater, we CREATEd a dynamic day. Little did we know how this event would tap into Richmond's huge reservoir of passion to celebrate the region's ingenuity and to share ideas across all disciplines. We are hooked and ready for year two!
In our second year we want to move the conversation forward. We want to to give ourselves room to engage, provoke, and inspire. Making a space for thinking about things differently and challenging our preconceptions is our goal.
On March 28th, 2014 we will host TEDxRVA: re___.
re___ is more than a theme; it's an invitation, an action. It is a call for our community to lean in and bridge the gap. re___ leaves a space for you to add your voice to the conversation. Reconsider, re-imagine, react, repair, realize… there is no one word that can capture the future of our community, so we're leaving it open to interpretation.
Behind the mic will be speakers who will not only challenge and energize, but show us a new definition of re___.
Confirmed Speakers
Amy Black
Tattoo artist Amy Black aims to use her skills and creativity to make a big impact in a small space—specifically, in the two-inch circle where she creates realistic 3D nipple tattoos for cancer survivors who have undergone mastectomies. Born in Seoul, Korea, Amy was adopted and came to the United States in 1975. After graduating from high school early, she attended the Columbus College of Art and Design, where she studied oil painting, with a focus on anatomy, and first became interested in tattooing. Since 2000, she has owned and operated her own tattoo studio in Richmond, Amy Black Tattoos, which specializes in custom designs. In 2011, she expanded into post-mastectomy tattooing and founded the Pink Ink Fund, which aims to ease the financial burden for men and women seeking nipple and areola repigmentation or tattooing after a mastectomy. Through her work, Amy hopes to be able to show people the power and importance of art in their lives and it's ability to directly impact and heal the life of a person post-mastectomy. Amy also recognizes the importance of a supportive environment like Richmond to help artists grow and continue to contribute on both a local and a global level.
Joshua Braunstein
Joshua Braunstein, a winner at TEDxRVA Open Mic Night, is interested in sharing ideas and fostering dialogue through slam poetry. Currently a junior English major at VCU, Joshua began writing in his parents' basement when he was 16 years old. Although he has been named the Association of College Unions International Region 5 Individual Poetry Slam champion at the University of Tennessee, Knoxville, he still considers one of his most prestigious accomplishments to be winning the Westfield High School's talent show with an original slam poem. Joshua is a member of VCU's slam poetry team, which placed 3rd in the nation at the 2013 College Unions Poetry Slam Invitational at Barnard College in New York City.He is also the Vice President of Slam Nahuatl at VCU. Joshua has performed at the University of Virginia and the Lewisburg Literary Festival in Lewisburg, W.Va., and he opened for Lianne La Havas at the 9:30 Club in Washington, D.C.

Carmen Jones


Carmen Jones, a winner from TEDxRVA Open Mic Night, is a sophomore at Virginia Commonwealth University, located in Richmond, Virginia. She is majoring in Fashion Merchandising with a minor is Business. She currently works in the Arts department as a VCU campus tour guide. Carmen plans to travel abroad this summer to Florence, Italy to study design, fabric making and merchandising. In her free time Carmen enjoys jogging, skateboarding and going to the beach. Carmen has future aspirations to work for an athletic company and design sneakers and uniforms. She hopes to one day get the opportunity to design the US Olympic uniforms.
Daniel Goldschmidt
Daniel Goldschmidt, a winner at TEDxRVA's Open Mic Night, understands the healing power of music. Originally from Minneapolis, Minn., he attended the University of Kansas, where he earned his bachelor's degree in music education and music therapy. During his final year in college, he discovered music cognition—the study of how the brain interprets music—and he became highly fascinated with the interconnections between music cognition and therapy. He applies this interest in his position as a music therapist at Poplar Springs Hospital in Petersburg, where he works with military service men and women to help alleviate disorders such as PTSD and substance abuse. Beyond his day job, Daniel is the resident composer for the nonprofit music organization KC A Cappella, and he arranges 10-20 pieces of music for the ensemble every year. He teaches guitar, music theory, piano, voice and electronic music to individuals of all ages, both with and without developmental diagnoses. Additionally, Daniel owns Goldschmidt Piano Service, and he is a freelance pianist for restaurants, hotels and weddings.
Archie Coates
Archie Coates' motto is "Have fun and do what you want." Rather than wait for business to come to him, the co-founder of Playlab Inc. creates projects that engage him, and then he rallies supporters around his vision. It's a novel approach but fitting for a company based on iterative exploration and unfolding opportunities. The path less travelled has taken Archie to many disparate places and projects. Through his multidisciplinary, design-centered firm, he has helped launch a pie shop in Alabama, create a graduate-level course in Saudi Arabia, and build a mobile shop for Bruno Mars out of an old food truck. Archie's most ambitious endeavor to date is the +POOL project in New York City's East River. In a joint venture with Family Architects, the staff at PlayLab hopes to build the world's first water filtering, free-floating pool in a neglected piece of the river. Not only will the project help restore the river, it will also help residents reconnect with nature and one another. Originally pitched as a lark, the +POOL concept attracted the attention of scientists and engineers. In August 2013, after raising over a quarter of a million dollars on Kickstarter, PlayLab began construction on the 35′ x 35′ "Float Lab" pool.
Ashley Stanley
Ashley Stanley is a native Bostonian committed to cultivating a food-conscious community. She founded Lovin' Spoonfuls in 2010 as a vehicle for food redistribution, and she has successfully provided more than 900,000 pounds of fresh food to those in need. The non-profit organization recovers healthy food that would otherwise be disposed of and ensures its delivery to families and individuals struggling with food access and availability. In 2012, Lovin' Spoonfuls was a two-time winner of MassChallenge, which is the world's largest startup accelerator and competition. Ashley has created an unparalleled awareness for food rescue and she is dedicated to addressing the significant consequences of food waste. The Boston Business Journal named her an "Emerging Leader" in 2011, and in 2013 the publication added her to its list of "40 under 40," recognizing her as an innovative business leader in the community. Mayor Thomas Menino personally selected Ashley to serve on a food policy taskforce. Additionally, Oxfam International has honored her commitment to social justice through hunger relief and has appointed her as Oxfam International's Sisters of the Planet.

Danny Avula


Danny Avula is a husband, father and doctor, and he has spent the last 10 years of his life learning how to be a good neighbor in inner city Richmond. Born in India, Danny was only 1 year old when his family immigrated to the United States. He is a graduate of the University of Virginia and the VCU School of Medicine and received a master's in public health from Johns Hopkins University. A board-certified pediatrician and preventive medicine physician, Danny currently serves as the Deputy Director of the Richmond City Health Department. In 2004, Danny and his wife, Mary Kay, made a commitment with a group of college friends to move into a low-income neighborhood and simply be good neighbors to people whose lives looked very different than their own. Ten years later, they have found themselves in the midst of North Church Hill's amazing rebirth—a transformation that is full of hope, but which also presents daily complex challenges related to race, class and justice. Recognized by Style Weekly as one of Richmond's "Top 40 under 40" and by Our Health magazine as one of Richmond's "Top 15 Health Care Leaders under 40" for his commitment to improving Richmond's health, Danny's work has also been featured nationally by the Centers for Disease Control and Prevention, MSNBC and Christianity Today.
Brian Shepard
Brian Shepard, CEO of the United Network for Organ Sharing (UNOS), directs the efforts of more than 300 UNOS staff to ensure that the nation's transplant network efficiently and fairly serves the needs of transplant candidates and recipients, living donors and their family members, and medical transplant professionals. He joined UNOS in 2010 as the director of policy and then served as chief operating officer and interim CEO before assuming the position he holds today. Prior to joining UNOS, Brian spent 15 years in various positions in Virginia state government, capped by a term as director of policy in Governor Timothy M. Kaine's administration. In that position, he worked with Governor Kaine on budget, legislative, and policy issues. Brian was born in Richmond and grew up in Roanoke. He holds a bachelor's degree in history from Virginia Tech and did postgraduate work in peace studies at the University of Bradford, England. A decade ago, Brian returned to the River City, where he today lives with his wife, Ellen, and their two sons. He can most often be found coaching one or both of the boys' Little League baseball teams in Byrd Park.
Jim Meehan
In the spirit of all things spirits (of the cocktail sort), Mixologist Jim Meehan is more than a bartender. He is a product designer, contributing journalist to several food and wine publications, and author of "The PDT Cocktail Book." A book inspired by his world famous speakeasy Please Don't Tell, located in New York City and winner of the first-ever 2012 James Beard Award for Outstanding Bar Program. Jim has worked in nearly every capacity of the hospitality industry. A native of Chicago and schooled in Wisconsin, he has achieved critical acclaim for his work behind several high profile bars in New York City including Gramercy Tavern. When not managing his bar, you will find him on the road at numerous trade shows as well as lecturing at training programs for bartenders around the country. Spurred by a never-ending thirst for more knowledge and his belief in the transformative power of authentic hospitality, Jim's commitment to mentor the next generation of service industry professionals is only divided by his duties as a proud father, devoted husband and doting companion to his French Bulldog. He continues to fine-tune the recipe for the perfect blend of career and family time.
Jasmine Lawerence
Jasmine Lawrence is a recent graduate of the College of Computing at Georgia Tech and now works for Microsoft as a Program Manager on the Xbox One Engineering Team. While earning her bachelors degree in computer science with concentrations in devices and artificial intelligence, Jasmine conducted research in the field of robotics at the Georgia Tech Healthcare Robotics Lab and the Robotics and Intelligent Machines Lab. Additionally, she was a proud executive leader of "StartUp" at Georgia Tech, which is a forum for students to bring ideas leading to an entrepreneurial renaissance, a member of the National Society of Black Engineers, Omicron Delta Kappa – the National Leadership Honor Society, and Upsilon Pi Epsilon – the International Honor Society for Computing & Information. With this commendable involvement, it is no surprise that she was named Ms. Georgia Tech in 2012-2013. Notably, Jasmine's entrepreneurial and leadership abilities started much before college at the young age of 13 when she founded EDEN BodyWorks after attending NFTE BizCamp. EDEN BodyWorks was born from Jasmine's own need for a natural hair care solution. Devastated by the harsh chemical products available, 11 year-old Jasmine sought to develop unique products that were all natural and really worked. After 9 years, EDEN BodyWorks has experienced tremendous growth with products available at Wal-Mart, Walgreens, Kroger, and Sally's Beauty Supply Store.
David Rau
David Rau, Principal Architect of the award-winning firm 3north, has spent his career building, restoring, and reinventing great American places. With offices in both Richmond and San Francisco, 3north was founded as a collaborative workshop, integrating teams in architecture, design, landscape architecture, and graphic design. 3north's projects are seen throughout the US and around the world from New York City skyscrapers, to an Anchorage opera house, The Canyon Ranch Spa in Virginia, to a luxury UK resort, and the planning for a new town on the North African coast. One of his current commissions includes an urban mixed-use development in our local downtown Richmond. David's approach is based on his commitment to design research and has led to the creation of 3north's storytelling-based IQ (Intangible Qualities) methodology, which defines the meaning within a project and uncovers the purpose and value hidden inside the frameworks of form and function. This process investigates the questions behind creativity such as: Where does the design originate?, What is the source of creativity?, How does a culture express itself?, and What's next? This effective approach has proven successful for 3north as their work is frequently featured in the press and has been honored at the local, state, and federal levels. Recently, the $120m restoration of Bedford Springs in south-central Pennsylvania received an Honor Award from the National Trust for Historic Preservation.
Jennifer Rhoades
Jennifer Rhodes, a pediatric and craniofacial plastic surgeon, is passionate about improving the lives of children with birth defects. Through creative collaboration, she and sculptor Morgan Yacoe have developed new approaches to medical sculpture and surgical simulation and have pioneered an innovative art-based educational program for surgeons-in-training. Born in Florida, Jennifer studied at Cornell University and the University of Pennsylvania School of Medicine and spent two years with the Peace Corps in Africa working on a campaign to eradicate Dracunculiasis. Her work has been featured in Science Matters, the Richmond Times Dispatch, and CBS News, and she has been recognized as a top doctor in the Richmond region by both Our Health and Richmond Magazine.
Morgan Yacoe
Born in Georgia and raised in New Jersey and Northern Virginia, sculptor Morgan Yacoe graduated from VCU's sculpture department in 2011 with an additional minor in chemistry and went on to complete a program of study in premedical science. Today, Morgan creates life-like surgical simulation models to help doctors and medical students develop their skills. Her medical models, and the theory behind them, have been published in peer-reviewed journals and presented at medical conferences across the country. Her work has been featured by RVA Magazine, the Richmond Times Dispatch, Grid Magazine, Science Matters, and CBS News.

Tawnya Pettiford-Wates


Dr. Tawnya Pettiford-Wates is Founder and Artistic Director of The Conciliation Project, a social justice theater company whose mission is, "To promote, through active and challenging dramatic work, an open and honest dialogue about racism and oppression in order to repair its damaging legacy." As a playwright, director, actor, poet, writer, scholar-activist, and teacher she engages the dramatic arts as a tool for social change. As a film and television performer, she has appeared in such productions as Life or Something Like It and Twin Peaks and is a featured voice talent on the inaugural Xbox video game, Halo. She has directed and performed at an extensive range of theater locations including Seattle, where she worked for over 23 years; Minneapolis; and Richmond, where she currently teaches at Virginia Commonwealth University. In the latter position, she received an Excellence in Directing award from the Kennedy Center American Theatre Festival, as well as VCU's Presidential Award for Community Multicultural Enrichment and the Rise Melton Award. As Artistic Director for The Conciliation Project, she has collaborated with organizations such as Housing Opportunities Made Equal, the Daily Planet, and the Healing Place to create dramatic and evocative plays that focus on personal stories that actively engage the psychological barriers created by race, class, gender, and identity that are traditionally ignored by classic theater training in the conservatory model. One such play, uncle tom: de-constructed, was performed by Theatre VCU students and members of TCP in South Africa, Brazil, and Scotland, and was nominated by Amnesty International for a Humanitarian Award.
Jesse Vaughan
American film director and producer Jesse Vaughan started his career as a director for WTVR-TV6 in Richmond, where he directed local news and produced his first television show at the ripe age of 19. He later went on to produce nine nationally syndicated educational documentaries distributed to PBS stations all across America entitled Fourth R: Rights. At 22, he was hired by NBC, where for over a decade he worked on programs such as the Jesse Jackson Show, America's Black Forum, Meet the Press, NBC Nightly News, the Today Show, and the Charlie Rose Show and directed WRC-TV News Center 4's 5pm News to its first number-one position in over ten years. After leaving NBC, Jesse directed the acclaimed sketch comedy series In Living Color before moving on to direct music videos for 'N Sync and numerous music documentaries for MTV Networks, including music specials on Rod Stewart, Stevie Wonder, Paula Abdul, Melissa Etheridge, and Steve Winwood. Over the course of his career, he has been nominated for 36 Emmy Awards, of which he has garnered 21. He is currently in post-production for the motion picture The Last Punch, the story of Muhammad Ali's last professional fight.
Duron Chavis
Duron Chavis is an advocate for the African community and coordinator of innovative and dynamic initiatives on the topics of poverty, urban agriculture, and food security. He began his career in community advocacy at the Black History Museum and Cultural Center of Virginia and in 2003, he founded the highly acclaimed Happily Natural Day Festival as a supplement to the museum's annual summer jazz concert. This festival, now held annually in Richmond, VA and Atlanta, GA, has been extremely successful in inspiring Africans from all over the world to reexamine their relationship with their health in a holistic way. The weekend-long experience focuses on cultural awareness, health, wellness, and social change featuring exhibitors, workshops, interactive panel discussions, scholars, and performing artists from around the globe. Duron also coordinates the Richmond Noir Market, a Saturday farmer's market targeting low income communities in Richmond area 'food deserts', and founded the McDonough Community Garden, Swansboro Community Garden, & George Wythe High School Edible Garden. Additionally, he developed an after-school teen program teaching urban agriculture, culinary arts, and social entrepreneurship to urban youth. Duron has served as a US Cultural Ambassador at Adornment London, a Black Cultural Expo in the UK, and a Clean Air Ambassador on behalf of Earthjustice and the Hip Hop Caucus on Capitol Hill. His notable work has received numerous accolades including Style Weekly's Top 40 under 40 Award.
Anne Goddard
Anne Lynam Goddard is president and CEO of ChildFund International, a global child development organization that has reached 18.1 million children and family members in 30 countries. A thought leader and frequent contributor to national media, including the Huffington Post, Goddard has been an articulate voice for the world's most vulnerable children for more than 30 years. Born in Ireland, Anne immigrated to the United States at a young age. She received a master's in public health, with an emphasis on international health, from the University of North Carolina at Chapel Hill. After a stint in Kenya with the Peace Corps, she served in a variety of roles with international development agencies in Somalia, Bangladesh, Indonesia, and Egypt. Her firsthand experience living in and traveling to developing countries around the world has given her unparalleled insights into a world that few Americans ever get the chance to see. In Richmond, where Anne and her husband have lived with their two children since 2007, she became the first woman to serve as chair of the Forum Club in the organization's almost 100-year history and has also served on the board of directors of the Richmond Forum. In 2011, Virginia Lawyers Media named her the "Most Influential Woman of Virginia" of the year.
Reggie Gordon
Reggie Gordon, CEO of the American Red Cross – Eastern Virginia Region since July 1997, is a Richmond native that has dedicated his career to the nonprofit sector. He received his undergraduate degree from Duke University and law degree from Howard University School of Law. He began his career with the Central Virginia Legal Aid in Emporia, Virginia, which provides free civil legal services to eligible low-income residents. Next, he relocated to Washington D.C. with the National Red Cross where he served as a Senior Associate General Counsel and the National Ethics Officer. In 1997, Reggie returned home to Richmond and worked with the United Way as a fund developer. The United Way supports the Homeward program whose mission is to prevent, reduce, and end homelessness in the Richmond region and he became the first executive director of this program in 1998. After seven years with Homeward, he became the executive director of the William Byrd Community House, which aids in transforming lives and building self-sufficiency for area families in need. Reggie currently serves on several boards including Bon Secours Healthsource, the Rotary Club, GRTC, and Richmond Memorial Healthcare Foundation. Also, he is a founder of the Ujima Legacy Fund, a giving circle created by civic-minded African American men to have a greater philanthropic impact in the Metro Richmond community.

Andrew Poklepovic


Dr. Andrew Poklepovic is a medical hematologist-oncologist at VCU Massey Cancer Center's Developmental Therapeutics research program and believes that waiting around for new cancer treatments is not an option for him while his patients are in need of them today. With this motivation he works with teams of scientists and clinical researchers to translate promising discoveries made in laboratories into new treatments for patients battling various types of cancers. Currently, Dr. Poklepovic is leading nine clinical trials testing new therapies for liver, breast, skin, and gynecologic cancers and finds hope in this cutting edge of cancer research where it once was thought impossible to cure. He wants to share this hope that is being discovered in labs with others who may not be aware of the powerful new therapies being developed in the war against cancer. Prior to completing his residency and fellowship at VCU Medical Center, Dr. Poklepovic received his undergraduate degree from Emory University and earned his medical degree at the University of South Florida College of Medicine. When he's not treating patients at VCU Massey Cancer Center, he is often found on his mountain bike enjoying Richmond's many bike trails.
Mike Muse
Former industrial engineer Mike Muse is the co-founder of Muse Recordings, an innovative record label whose artists have established partnerships with such organizations and companies as the NFL, the NBA, McDonalds, Starbucks, and Chrysler. Muse Recordings has also partnered with Sean "Diddy" Combs and rap artist Nelly on social awareness projects, as well as the United Nations "Standup" concert in New York's Times Square. In addition to running Muse Recordings, Mike acts as a guest commentator on the business of music, pop culture, and politics at some of the highest-rated urban radio stations in the country and is a guest lecturer at institutions including Columbia University, Berklee College of Music, and the Wharton School of Business. He is the recipient of numerous honors, including formal recognition by the state of New York for his outstanding leadership in civics and business and a Distinguished Fellowship from the National Association of Television Programming Executives. He is active in the Democratic National Committee, serving in key leadership positions under individuals such as President Barack Obama, Senator Cory Booker, New York City mayor Bill DeBlasio, and former mayor Michael Bloomberg. Mike has been featured twice on the cover of Crain's magazine, the preeminent source of business news in New York, as well as on the cover of NV magazine's "Movers and Shakers" issue.

Charlotte Potter


For conceptual artists, designers and professors Charlotte Potter and Robin Rogers, glass is more than an object—it's also a performance. Charlotte and Robin met in their current positions as Programming Director and Assistant Manager of the Chrysler Museum of Art Glass Studio. Both artists have been trained as traditional glassblowers; Charlotte holds an MFA from Rhode Island School of Design and Robin received an MFA from Southern Illinois University Carbondale. These individual artists create sculptures, installations and performances that have been exhibited worldwide at galleries, museums, and art festivals. The two have been identified as pioneers in developing glass as a performance and conceptual medium. They have collaborated to create numerous art experiences, most notably the Grand Point Weird in Burlington Vermont and the acclaimed Third Thursday Performance Glass Series at the Chrysler Museum of Art.

Robin Rogers


For conceptual artists, designers and professors Charlotte Potter and Robin Rogers, glass is more than an object—it's also a performance. Charlotte and Robin met in their current positions as Programming Director and Assistant Manager of the Chrysler Museum of Art Glass Studio. Both artists have been trained as traditional glassblowers; Charlotte holds an MFA from Rhode Island School of Design and Robin received an MFA from Southern Illinois University Carbondale. These individual artists create sculptures, installations and performances that have been exhibited worldwide at galleries, museums, and art festivals. The two have been identified as pioneers in developing glass as a performance and conceptual medium. They have collaborated to create numerous art experiences, most notably the Grand Point Weird in Burlington Vermont and the acclaimed Third Thursday Performance Glass Series at the Chrysler Museum of Art.
Lisa Freiman
Lisa Freiman, an internationally recognized curator and leader in the contemporary art field, is the inaugural director of Virginia Commonwealth University's new Institute for Contemporary Art (ICA), scheduled to open in 2016. She received her doctorate in modern and contemporary art history from Emory University and went on to become a member of the faculty of art history, theory, and criticism at the University of Georgia and part of the curatorial department of the Institute of Contemporary Art in Boston. Between 2002 and 2013, she served as senior curator and chair of the contemporary art department at the Indianapolis Museum of Art (IMA). During her 11-year tenure at the IMA, Lisa transformed the experience of contemporary art in Indianapolis to create a dynamic and widely renowned contemporary art program that has become an influential model for encyclopedic museums as they engage with the art of our time. As a result of her work at the IMA, in 2011, she was appointed by the U.S. Department of State as commissioner of the U.S. Pavilion in the 54th International Art Exhibition, La Biennale di Venezia, in which role she presented six newly commissioned, site-responsive works by Puerto Rico–based artists Allora & Calzadilla, the first collaborative to be presented in the U.S. Pavilion.
Garth Callaghan
Beginning when his daughter was in kindergarten, Garth Callaghan would write an inspirational note on a napkin and tuck it away in her lunch box every school day. When he was diagnosed with cancer for a third time, Garth worried that he may not live to see his daughter graduate high school and wanted to continue the tradition of including a napkin note with her lunch. So just in case, he set to writing out all of the notes, in advance, that would be needed for 826 days that were left until the day of her graduation. Garth's education began in the US Air Force Academy with aspirations of becoming a fighter pilot. Garth then pursued a career in all things technology from retail sales to establishing a start-up company, which specialized in IT technology solutions and data center relocation services. Garth's current life mission is the antithesis of his technology background. He is trying to teach the world to connect through the lost art of handwritten notes—ink on napkin. While he is a big proponent of social media and maintains an active blog, he believes that a note on a napkin can make a lasting impression with a more meaningful impact on those we truly care about.
Organizer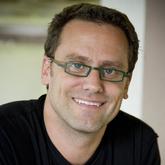 Andy Stefanovich
Richmond, VA, United States
Organizer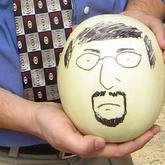 Timothy Couillard
Midlothian, VA, United States
---