Casbah
x
= independently organized TED event
Algiers, Algeria
January 18th, 2014
Watch video from the event
Please install flash player to see this video.
View photos from the event on Flickr
About this event
Née en Californie en 1984, elle a pour principal objectif de regrouper les meilleurs orateurs de la planète (des esprits brillants, des leaders et des experts de domaines variés), et de partager des idées innovantes et revolutionnaires avec le monde.

Dans ces conférences d'un genre particulier, chaque intervenant a 18 minutes pour inspirer, faire rêver, émouvoir, bousculer et perturber a travers son histoire...

Afin d'étendre le concept des TED autour du monde, le programme TEDx a été créé, il s'agit d'événements locaux organises de façon indépendante, tout en respectant un certain nombre de critères définis par TED.
Après le succès incontournable du premier TEDxCasbah, l'événement revient pour une seconde édition.

TEDxCasbah est une déclinaison de la prestigieuse conférence TED.

Cet événement réunira différents esprits, dans une optique de partage d'idées. Celui-ci vise à soulever des problématiques et besoins, en vue de susciter le débat et de pousser à la réflexion, afin de pouvoir eventuellement y répondre concrêtement. Artistes, décideurs, et autres penseurs se succèderont sur scène pour y arriver.
Organizer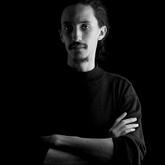 Nassim Hadj-benali
Algiers, Algeria
Organizer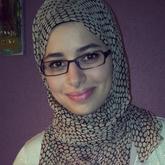 Nesrine Merzougui
Algiers, Algeria
Team
Mouna Bennamani

Community Mngr/ Sponsoring

bilal Taghrast

Logistics

Myriam Amroun

Copy editor

Billel Boudouma

IT/ Live stream

Oussama Ghermoul

Web designer

Khaled Mokhtari

Graphic Designer

Fatma Zohra Dahmane

IT/ Invitations Management

Riad Chellig

Stage Design/ 3D Mapping
---