Youngstown
x
= independently organized TED event
Theme: Innovation
Youngstown , OH, United States
January 24th, 2014
Watch video from the event
Please install flash player to see this video.
View photos from the event on Flickr
About this event
The first TEDxYoungstown event was a huge success. It featured 18 live speakers and four pre-recorded TEDTalks. Highlights from the event included a TEDxTalk from Jeff Hoffman, founder and former CEO of Priceline.com, an innovation lounge featuring a 3D printer and Google Glass, as well as over 200 people live streaming the event around the world.
Organizer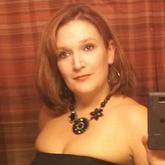 Lorilyn Shandor
New Middletown, OH, United States
---