Minot
x
= independently organized TED event
Theme: City 2.0
Minot, ND, United States
September 20th, 2013
Watch video from the event
Please install flash player to see this video.
View photos from the event on Flickr
About this event
Between losing many longtime residents from the flood and the growth from the oil patch, Minot has unique opportunities to determine what kind of city it will be.

The conference will feature the region's leading thinkers, innovators, artists, philosophers and entertainers representing such diverse fields as technology, entertainment, entrepreneurship, art, design, music, ecology, and education, among others.
Organizer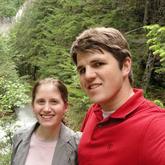 Todd Richardson
Minot, ND, United States
Team
Ann Richardson

Co-Organizer
---