BUCT
x
= independently organized TED event
Beijing, China
November 3rd, 2013
Watch video from the event
Please install flash player to see this video.
View photos from the event on Flickr
About this event
非.常见 means unusual things including fantastic and extraordinary ideas
Confirmed Speakers
Qi Guo
He is a cat fan and work for design games
Jingxin Shi
Choreographist, Contemporary Artist, Founder and Artist Director of XIN-ART-LAB, Faculty at Beijing Dancing Academy
Yan Deng
He is a artist and lecturer in Tsinghua University
Mengjie Du
The founder of Dreamore.He has raised more than 60,000 yuan a year to raveled to India, Nepal, Bahrain, Dubai and Afghanistan and other countries.
Pei Wang
MBA of University of Canifornia Los angeles, teacher of Art Institute of Renmin University of China
Jun Shi
Scientific squirrel members. author of "Botanist pot slightly larger than the Milky Way," Botanist

Rui Yang


A policeman who's suffering cancer but with optimism, he is good at delivering speech.
Organizer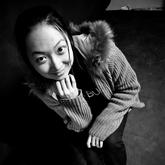 Charlotte Xin Zheng
Beijing, China
Organizer
Sijia Liu
Beijing, China
Team
Claire Xiyu Zhao

communicator

Jett Jie Hong

Advertiser

Jacen Jiaxi Lin

Desiner

Yazhu Du

Designer

Yu Guo

external contactor

Mingyue Liu

Contactor

He Pan

external liaison

Feng Li

external liasion

Liang Wu

external contactor
---