Nouakchott
x
= independently organized TED event
Theme: Individual acts, global progress
Nouakchott, Mauritania
August 30th, 2013
Watch video from the event
Please install flash player to see this video.
View photos from the event on Flickr
About this event
TEDxNouakchott est un evenement qui permettra de faire éclore la culture TED en Mauritanie et etre une plateforme de partage d'idées
Confirmed Speakers
Jemila Bouka


Femme, medecin et militaire elle nous parlera de son parcours, des clés de la reussite et du defi de l'impossible

Tabara Mbodj


Elle a créé une ONG pour defendre les droits des enfants de la rue ... son talk portera sur son combat pour le droit ddes talibés, forcés a mendier au profit de leurs maîtres

Moustapha Abdoullah


Developpeur mobile, il est le fondateur de Mauriandroid , la communauté des developpeurs android en Mauritanie, il nous parlera de l'importance de son projet et de l'importance du developpement informatique

El Khomeiny Moulaye Ely


Docteur en Mathématiques Appliquées. Enseignent chercheur à l'Ecole Supérieure Polytechnique de Nouakchott. Il prône un changement radical de notre système éducatif actuel.
Organizer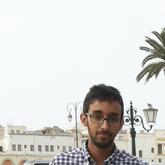 Beddiyouh Med Ali
Nouakchott, Mauritania
Organizer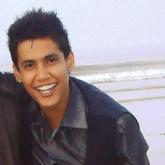 Eminoullah Hawbett
Noukchott, Mauritania
Team
Mohamed Salem Ahmed Saleh

Organisateur

Ahmed Dahi

Organisateur

Mohamed Idoumou

Jour J

Ahmedou Ndary

Sponsors

Mohamed Ely Barick

Infographie & videos

Daouda Corera

Photographer

Sidi Abidine

Organisateur
---