Berkeley
x
= independently organized TED event
Berkeley, CA, United States
February 8th, 2014
Watch video from the event
Please install flash player to see this video.
View photos from the event on Flickr
About this event
TEDxBerkeley 2014: "Rethink. Redefine. Recreate." provided a platform for Berkeley's and the Bay Area's leading visionaries and innovators to speak to an energized group of thinkers, as well as to the world at large. At this event, 1700 change-makers, innovators, thinkers, creatives, cultural leaders, and social pioneers witnessed a back-to-back schedule of talks, performances and other multimedia surprises showcasing the theme of Rethink. Redefine. Recreate. such as cutting-edge technologies, fresh worldviews, and new ideas that foster creativity and action around the world.
Confirmed Speakers
Golden Overtones


UC Berkeley A Capella Group

Guy Kawasaki


Entrepreneur and Author

Carol Sanford


CEO and Founder, The Responsible Entrepreneur

Ashley Stahl


Career Coach

Roberto Hernandez


Director, Presunto Culpable

Leslie Lang


Senior VP, Microclinic International

Randy Schekman


UC Berkeley Professor, Nobel Laureate

Nikki Borodi and Vangelis Chaniotakis


Aerial Acrobats

Dutta Satadip


Head of Sales Support, Google

Beth Kanter


Social Media for Nonprofits Leader

Tim Shields


Desert Biologist

Brenda Chapman


Animator and Director

Sarah Hillware


Girls' Health Advocate

Paul Rucker


Visual Artist and Musician

Edward Miguel


UC Berkeley Professor, Director of CEGA

Kare Anderson


Founder, Say It Better

Marnie Webb


CEO, Caravan Studios

Alan Greene


MD, Chief Medical Officer of Scanadu

Yonat Mayer


Musician
Organizer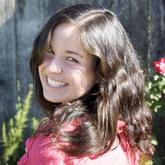 Erin Roberts
Berkeley, CA, United States
Organizer
Jennifer Barr
Palo Alto, CA, United States
Team
Renee Blodgett

Co-organizer
---