CrocettaSalon
x
= independently organized TED event
Theme: Core Entrepreneurship
Torino, Italy
July 13th, 2013
Watch video from the event
Please install flash player to see this video.
View photos from the event on Flickr
About this event
We are planning a TEDxCrocetta conference in October with the theme "Thinking outside the box" that will be able to host a maximum of 100 people. In order to grow our community and to enhance even more the opportunity to share ideas, we will have 3 TEDxCrocettaSalon events (in June, July and September) which are more focused on interaction and discussion. At these TEDxCrocettaSalon events, we will watch TEDTalks, have discussions, and host a few live speakers.
Organizer
Elisa Vola
Turin, Italy
Organizer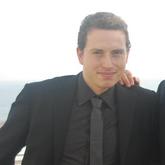 Amedeo Sapio
Torino, Italy
Team
Kristen Meiburger Testa

PR Supervisor
---