Youth@CentumCity
x
= independently organized TED event
Theme: Dream Catcher
Busan, South Korea
January 11th, 2014
Watch video from the event
Please install flash player to see this video.
View photos from the event on Flickr
About this event
I would like to share ideas and information with children, young people and families. Because there are many transition points in the life of an child or young people. Transition include a child moving from nursery into elementary school; from elementary to middle school; from middle to high school; moving into a college or adulthood. Significant transitions can also occur when an individual leaves long-term care, hospitalisation or military service. In all of these events, ideas and information sharing is important to ensure that these people get the support that they require, through and after the transition. Through this TEDx event, I want to contribute to support people, especially those who have a transitional session, who need an information and want to share their thoughts and ideas with others.

Confirmed Speakers
Jaea Shin


Certified Public Apprasier

Taewoo Chung


Pusan National University Law School Student

Donghyun Lee


Esabell High School student
Organizer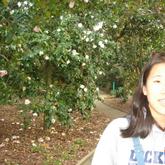 Goeun Sohn
Busan (Pusan), South Korea
Organizer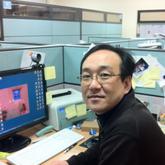 Kyung Won Kim
Busan Metro City, South Korea
Team
Kim Saehee

Orgainzer

Park Gewon

Organizer

Lee Biwon

Orgainzer

Kim Haejoo

Orgainzer

Seo Minyong

Orgainzer

Choi Yonghyon

Orgainzer

Oke Subin

Orgainzer

Kim Minzong

Orgainzer

Sohn Goeun

Licensee
---