ButtePublicLibrary
x
= independently organized TED event
Theme: Young Guns of Butte
Butte, MT, United States
June 25th, 2013
Watch video from the event
Please install flash player to see this video.
About this event
Local Speakers: Young Guns of Butte
Confirmed Speakers
Matthew Boyle
Butte -born arts advocate, entertainment entrepreneur and performance provocateur.
Amanda Curtis
Working class activist, elected representative, math teacher, musician, on paying attention and getting involved.
Courtney McKee
Hooch aficionado and queen of the tasting room, everyone's "go to girl" and a real "Montana Woman" on finding your place on the planet and take responsibility from there.
Organizer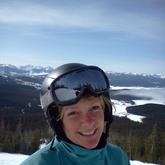 Lee Miller
Butte, MT, United States
---