Navesink
x
= independently organized TED event
Theme: The Next Wave - Reinvent the Shore
Lincroft, NJ, United States
September 20th, 2013
Watch video from the event
Please install flash player to see this video.
View photos from the event on Flickr
About this event
TEDxNavesink: The Next Wave - Navesink, NJ - Sep 20, 2013 - TEDxNavesink was the first TEDx on the topic of living on Jersey Shore. And was part of the worldwide TED CIty 2.0 event series.
360 people attended. The event was sold out. 200 people have reserved seats for the 2014 similar event, which will be themed "Play".
Confirmed Speakers
Cindy Zipf


Our Wild and Industry-Free Ocean

Ben Kalina


When Human Timelines Collide with Nature's Timeline

Tereza Nemessanyi


Reinvention of a Suburban Mom

Erika Casriel


Remapping the Self: Neuroscience Gets Personal

Elizabeth Urbanski


Self-Image: Caves to Selfies

John Shammas


Software Making is the New Home Economics

Richard Veit


Original People of the Mid-Atlantic

Megan Paska


Local Farms from Brooklyn Rooftops to Navesink Estates

Bill Rosenblatt


Surprises About Surfing in New Jersey

Jon Mercantini


Divided NJ from the Battle of Trenton to Sandy Hook

Avi Karnani


New Jersey is the Next Silicon Valley

Susan Pelligrini


Asbury Park Music History in 5 Minutes

Don Sebastian


Innovation Clusters and How to Build Them on the Shore

Alon Hillel-Tuch


Startup and Community Crowd-Funding Changes Everything

Kerri Martin


How to Build A Community, Told with Chalk

Harrison Owen


Cosmic Collaboration: Dancing with Shiva, or Katrina, or Sandy

Benjamin Horton


The Rise of Our Sea

Sean Dixon


Energy Exports: Good, Bad, Ugly and What you Need to Know

Kat Lazo


The Future of Feminism

Robert Lucky


Innovation: What we Learned So Far and The Next Wave

Gabriella Levine


Democratizing Innovation with Open Hardware
Organizer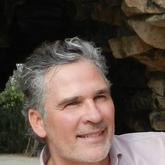 Brian Smiga
Atlantic Highlands, NJ, United States
Organizer
Jennifer Crews
Ocean Grove, NJ, United States
Team
Vidar Brekke

Web Master

Andrew Struse

VIdeo & Media Producer / Promotions

Dorothea Drew

Logistics Director

Jennifer Crews

Co-host/ Curator / Co-organizer

Ellen Martin

Art Curator
---