KiroriMalCollege
x
= independently organized TED event
New Delhi, India
February 2nd, 2014
About this event
We believe that ideas can transform one's life. We believe in ideas. We believe in TED's power to spread these ideas. We believe in the power of youth. And we believe that when the power of ideas meets the power of youth, there is a change, a change in the right direction... a change towards a better world.
And so here we are, organising this event at Kirori Mal College with the aim of bringing some of the brightest people out there under one roof and get them talking.
There is no specific theme for the event so that people from diverse walks of life could come and share their ideas at TEDxKiroriMalCollege. Be prepared to be amazed. This will be something you'll cherish for a long time.
Confirmed Speakers
Timothy Wildgoose


Timothy is a US National and is currently in India to work on a project.Through a crowd-funding campaign he raised money to come to India to do a photography and video project exploring expressions of connection. When he chose connection as the theme for this project he thought he would be capturing the connection of others vicariously through a lens. He wanted to see how other people connect; he imagined this would be his nature of exploration of discovery, from the position of an observer. He had no expectation that it would be a direct and immediate experience for himself.

Vaibhav Singh


Vaibhav is the Co-Chair of Delhi+Acumen, a volunteer-led group supporting Acumen's mission of creating a world beyond poverty through 'Patient Capital'. Acumen (formerly known as Acumen Fund) is a non-profit global venture fund that uses entrepreneurial approaches to solve the problems of povertySince 2001, Acumen has invested more than $83 million in 75 enterprises that provide access to water, health, energy, housing, agricultural and education services to over 100 million low-income customers in South Asia and Sub-Saharan Africa. India represents the largest share of Acumen's portfolio with $32m deployed across 26 companies.Vaibhav is also a part of the Asia-Pacific team at Providence Equity Partners based out of New Delhi.Prior to joining Providence, Vaibhav worked for the investment banking (M&A) team of Lazard. Vaibhav received a Bachelor of Commerce from Shri Ram College of Commerce in 2009

Vinita Singh


Vinita is Managing Trustee at We the People; a citizens network, a part time Development Consultant and a full time active citizen. She is a deep believer in democracy and the humanist values embedded in our Constitution. Her main focus, over the last 20 years, has been to build people's capacities to uphold rights and practice responsibilities within our democratic and constitutional framework. Through We the People, she is working passionately towards getting citizens more active, informed and engaged in civic issues and thereby reclaiming their role and power. Vinita has an education in management from the SP Jain Institute in Mumbai and in social policy from the London School of Economics

Lokesh Madan


Lokesh is the vocalist, bassist and co-founder of the Award Winning Swatantra Rock band Eka (www.ekamusic.com). He is a dreamer, singer, songwriter, bassist and loves performing live! After completing high school, he co-founded Canzona with Hitesh. The band won a number of All India competitions and later was perhaps one of the youngest gigging bands during its time, performing at concerts & wooing crowds across the country. Lokesh has also played for leading music & theatre productions in Delhi. He moved to Bangalore in 2002, this phase of his life included pursuing post graduation in Marketing and a rewarding corporate career. His last assignment in the corporate world was that of a General Manager – Business Development & Client Relations, for a leading multi-national. During some of his business trips to Mumbai, he had started jamming with an old band mate and writing songs together. It was another such jam session in Delhi much later that made him realize that with over 10 years of corporate experience behind him, destiny had a completely different plan in store and it was time he went back to his first love, music. When the trio met and jammed together, they realised the potential of their musical chemistry and that was the birth and genesis of Eka. The rest as they say, is history!

Dr. Sunil Mittal


Dr. Sunil Mittal has been a practicing Psychiatrist for over 30 years. He is Former President, Indian Association of Private Psychiatry as well as Delhi Psychiatric Society. He is director, COSMOS Hospitals which are dedicated to providing quality mental health services as well as President, 'CARING Foundation', an NGO working in the field of mental health. Dr. Mittal has been highly involved with the electronic media to create awareness about Mental Health issues

Manit Rastogi


Graduated from the School of Planning and Architecture (New Delhi) and the Architectural Association (London) with Honours (Diploma school) and Distinction (Graduate school) in Energy and Environmental Studies, Manit is the Founder and Managing Partner of Morphogenesis, one of India's leading award-winning Architecture and Urban Design practices based out of New Delhi, India. Morphogenesis has been ranked yet again among the Top 100 Architectural Design Firms worldwide by Building Design Magazine, UK in WA100, 2013. Morphogenesis works with some of the best names in the industry such as Tata Housing, Reliance, Piramal Indiareit, L&T, Punj Lloyd, Ambuja Realty, Mahindra Lifespaces and the Intercontinental Hotel Group to name a few. Manit is a Fellow of the IIA (Indian Institute of Architects) and the RSA (Royal Society of Arts, UK). Manit has taught at various universities and been a director of the Sushant School of Art and Architecture as well as the Sushant School of Design. He has been a juror on several design and award juries. Manit is a founder member, Association for Development and Research of Sustainable Habitats (ADaRSH). As a member of the Technical Advisory Committee of GRIHA, India's own Green rating system, and as member, Resource Persons Group on Environment and Ecology- Lt. Governor's Secretariat, New Delhi, Manit works with urban policymakers to spearhead initiatives with an emphasis on environmental sensibility and social welfare.

Ankur Warikoo


Ankur Warikoo, the internet entrepreneur, acts as an Entrepreneur-in-Residence for Rocket Internet Gmbh (owners of CityDeal - which got sold to GROUPON). As part of Rocket, Warikoo started as a consultant to Groupon India in March 2011, before taking over the country operations in August 2011. Previously Ankur was the Co-Founder of Accentium Web, which owns and operates several websites in the Indian Consumer Space, namely SecondShaadi.com (India's largest matrimonial service for remarriages), Gaadi.com (India's 2nd largest Car Portal), StudyNation.com (India's #1 Education Website) amongst others. Ankur graduated from Hindu College in 2001 and completed his masters in physics from Michigan State University in 2004. He graduated from the Indian School of Business in 2006 with MBA in Finance.

Dr. Bindeshwar Pathak


Dr. Pathak is the founder of Sulabh International, an India-based social service organization which works to promote human rights, environmental sanitation, non-conventional sources of energy, waste management and social reforms through education. He is the recipient of Padma Bhushan from the Govt. Of India. In 2003, his name was added to the Global 500 Roll of Honou

Shifu Kanishka Sharma


At the age of six, Kanishka Sharma happened to watch the movie, The 36th Chamber of Shaolin. He did not know then that this would be the first source of inspiration for what is today, his life's passion. Shifu Kanishka, as he is known today, is the first Indian to have trained at the famed Shaolin Temple Secular Discipline Union in China. He is the first Indian to have brought the deadly combat system of Pekiti Tirsia Kali to India and also the first Indian to introduce Kali Tactical Combat System to the Law Enforcement, Military and Special Forces. Having a background in Martial Arts for more than 25 yrs, in combat systems like Shaolin Wu gong, Kungfu Toa, Muay Chaiya, Muay Thai , Sanshou and Jeet Kune Do-Inosanto Kali, Shifu Kanishka Sharma is highly specialized in Commando Close Quarter Combat which teaches a practitioner to knock out opponent in 3 seconds. He is specialized in Extreme Close-Quarter knife tactics, Weapon Retention and Disengagement tactics, Bayonet tactics and Safety Baton Tactics and Strategy for Law Enforcement Units. Shifu Kanishka Sharma's remarkable journey began when he decided to give up his corporate job in favour of martial arts which was his passion and what his heart yearned for. Since his training at the Shaolin Temple that began in 2001, he has travelled across the world promoting the cause of the Shaolin Culture of Chan, Wu and Yi (Chan Buddhism, Martial Arts and Shaolin medicine). BOLLYWOOD FIGHT CHOREGRAPHY Drawing inspiration has not been the only form of association he has had with movies. Shifu Kanishka has trained actors such as Shah Rukh Khan, Priyanka Chopra, Arjun Rampal, and Boman Irani for Movie Don with kick-ass Shaolin Kung fu action. The Close Quarter Combat Scenes in the Movie Game performed by Abhishek Bachchan were tailor-made by Master Kanishka Sharma to fit the high-energy action of the film and he also trained Junior Bachchan in the art of Kali. Other Actors who have worked with him are Siddhart, Zayed Khan, Mithun Chakraboty, John Abraham. Shifu Kanishka Sharma also made his debut in the movie Dhan Dhana Dhan Goal in 2006. SPECIAL FORCES AND LAW ENFORCEMENT UNITS Post the 26/11 attack and on seeing the lack of practical Combat skills of the army, lead Master Kanishka Sharma to the Philippines to learn Pekiti Tirsia Kali (a Filipino martial art and in-fighting combat system against multiple opponents based on the use of the blade) where his skills were recognised and he was awarded the position of Agalon 1st Hagdan which takes an average person over a decade to achieve. Being the first Indian to have trained in the deadly art form of Pekiti Tirsia Kali he bought it back to India and convinced the Indian Special forces to adopt it This art is used Internationally by S.W.A.T, Various U.S. Army Special Force Units, British SAS and SBS, German GSG9 , German SEK Commandos, Austrian Cobra commandoes, French R.A.I.D, etc. In India Master Kanishka has introduced it to the Indian Special Forces Training School, Nahan; National Security Guards (NSG) Manesar; Indian Air force Garud S.F; Para Special force, Agra Brigade; Delhi Police S.W.A.T; Chhattisgarh Police - DSP cadre and STF Para Military Forces like 6 Assam Riffles, Special Forces like 21 Para S.F. Unit, 1 Para S.F. Unit Noida Police, U.P, 24 Secure pvt Ltd Reliance Industry Security Group
Organizer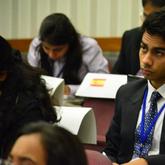 Ashutosh Bhardwaj
New Delhi, India
Organizer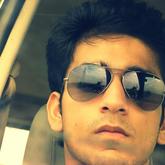 Madhav Khurana
New Delhi, India
---